Markel UK's sales and marketing director Nic Brown speaks to Insurance Times about the insurer's recent star ratings from brokers, explaining what has contributed to the business' successful relationships to date
In terms of the five service areas explored in Insurance Times' Broker Service Survey - claims, quality of cover, documentation, underwriting and relationship management - how has Markel evolved its delivery of these areas in the last 12 months after receiving a five star rating from brokers last year?
Covid-19 gave us the opportunity to prove our 'Expect More' proposition and the value we can deliver to brokers and customers.
We paid our customers' claims and maintained service levels. Given the intense pressure during the pandemic, I think the team performed spectacularly well.
It's a year in which rapid growth has challenged Markel UK to consistently deliver high standards.
Our rapid growth has caused some growing pains, but through sustained investment in people, processes and key infrastructures - such as etrade - we have maintained our high standards.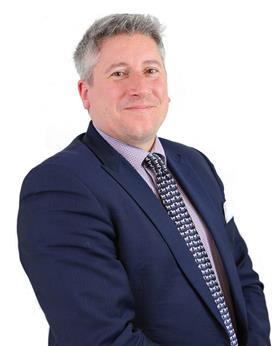 The next five years will be an exciting period as we look to maintain our ambitious growth targets and robust service standards in equal measure.
Within Insurance Times' commercial lines report, Markel has achieved a five star rating from brokers three years in a row. What sets you apart from your competitors?
Our approach to people has been crucial. We've invested in existing staff via training, mentoring and wellbeing programmes, as well as recruited new talent with the skill sets and values that match what we want to achieve for our customers.
Sustainability is important for Markel UK too. We do things for the long term, such as matching prices with risk and not looking to make a short-term profit - an unfortunate trait that many of our competitors have demonstrated over the last 12 months.
Reinvesting into the business has allowed us to build our team, deliver process efficiency and further develop key aspects of our Expect More promise, including bolstering the in-house tax and legal services that are available to insurance customers.
Although Markel achieved five stars across all five service areas, the lowest scoring metric for Markel was underwriting experience – what developments have been made in this area over the last 12 months?
Markel is constantly looking to identify areas of growth and improve brokers' underwriting experience. We've expanded and developed the skills of our underwriting teams to ensure brokers have even faster access to experienced underwriters who are able to make quick decisions.
Brokers with more straightforward risks will have seen a far more streamlined renewals process thanks to our investment in artificial intelligence. They also would have seen a determination from us to build our team handling transactional business.
Have there been any key people at Markel who have been instrumental in achieving the insurer's five star ratings?
It's very much a team effort and comes down to bringing in new talent, as well as retaining and developing the talent we already have.
Across the board - from the ability to leverage in-house legal, tax and care consultancy teams for customers, to the creation of a centralised marketing function - Markel is constantly seeking to improve.
Click here to take part - all brokers that participate in this year's survey will receive an executive summary of the full report and be entered into a prize draw to win £250 worth of John Lewis vouchers
Markel is also lucky to have exceptional leaders, such as divisional managing director Neil Galjaard, driving performance.
Our former president, William Stovin, has been another mainstay of the business, providing constant internal support.
And Richard Napoli, our claims and legal services director, was the driving force behind an exceptional claims team performance during the pandemic lockdowns.
Both Stovin and Napoli have been recognised at industry awards in the past year.
Brokers have been through challenging times over the last 12 months - and the next few years are set to be challenging too. How is Markel supporting brokers?
Markel UK offers a truly differentiated proposition that is helping brokers to win customers.
We aim to help brokers become true business partners with their clients through value-added tax and legal services, provided as part of our SME insurance offer.
Among the extra benefits available to customers here is a comprehensive library of legal guides and contract templates through Markel's Law Hub portal.
This package of business support services provides cross-selling opportunities and adds significant value.
Markel has also made a point of sharing insights and expert opinions through whitepapers, e-books, webinars and industry panel sessions.
Do you have any new developments in commercial lines coming up?
As a specialist sector-focused insurer, Markel is constantly tweaking and improving its existing offerings for industries such as care and technology.
We also regularly assess new areas for development and are looking to launch a dedicated proposition for the construction sector in 2022.
Professional indemnity (PI) is another key focus area for Markel - it will be launching a refreshed PI product next year with a wider appetite.
Some businesses and brokers felt betrayed when it came to insurers' response to business interruption cover triggered by the Covid-19 pandemic. What was Markel's reaction to this? What needs to happen going forward?
We weren't one of those insurers and we're proud that we didn't let brokers and customers down at such an acute time of need. Our actions demonstrated our level of commitment and we're seeing more opportunities from brokers as a result.
Going forward, the market needs to be sustainable by learning from what has happened in the past and not making short-term capacity decisions that artificially drive prices and leave customers with poor cover and service.
Click here to take part - all brokers that participate in this year's survey will receive an executive summary of the full report and be entered into a prize draw to win £250 worth of John Lewis vouchers