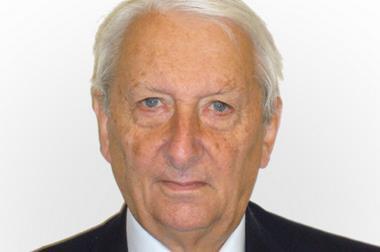 Lord Leach, former deputy chairman and non-executive director of JLT Group, has died aged 82.
Lord Leach was chairman of Jardine Insurance Brokers, latterly JIB Group, between 1988 and 1997. He was appointed deputy chairman of the company in February 1997. He was awarded a life peerage in 2006.
Among his roles, the Conservative peer served as chairman of Open Europe, a think-tank based in London and Brussels that advocates fundamental reform of the EU.
Over the years he has been vocal on European issues, lobbying against the abolition of the pound and more recently was quoted from an email seen by The Spectator as saying:
"My own view of the big issues is that the EU should shrink back to its ideological comfort zone."
Leach, who died yesterday after a short illness, was married twice, first to Felicity Ballantyne and then to Jessica Violet Gwynne. He is survived by two sons and three daughters from his first marriage.