A-Plan's group chief executive says the acquisition 'just makes great sense' because the broker operates 'in a market where Howden are just very underweight'
For Carl Shuker, group chief executive of broker A-Plan, being acquired by Howden Group "just makes great sense" because his business operates "in a market where Howden are just very underweight".
Speaking exclusively to Insurance Times, Shuker explains: "It just makes great sense because we operate in a market where Howden are just very underweight and that's in the UK regions - there are over 100 branches.
"We operate in local communities – it means we have reach and access that Howden doesn't have because they're very London centric and international. A huge business, but looking out of the UK, this brings them a real home market presence and with that, a huge amount of opportunity.
"Putting the two businesses together is very much around growth opportunity rather than any cost synergies. There are no job losses; this is all about how do we grow a business for mutual benefit, which is what makes it really exciting."
As well as expanding Howden Group's retail reach, Shuker says the deal also enables A-plan to "really leverage the strong corporate relationships they have into the retail area".
"There are one or two affinities that we're already working on," he adds.
Despite looking to grow as a combined business, "A-Plan's root remains a separate entity within Howden, with its own, separate regulated entity. So, the plan is to continue to grow through the roll out of new branches", Shuker continues.
"We are looking to grow our existing branches, the organic business that we have within those and we continue to grow our specialisms."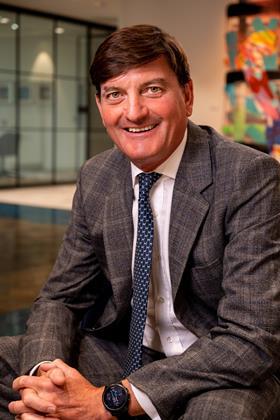 Supporting acquisition growth
A key facet of the "growth opportunities" Shuker mentions relates to M&A activity.
Alongside Howden Group, Shuker says the two businesses have a "combined war chest of up to £500m - and more" which will enable A-Plan "to really accelerate our M&A activity".
In part, this funding is thanks to private equity firm Hg – the business previously invested in A-Plan for about five or six years, Shuker noted, and as of last October, Hg also committed investment to Howden Group.
"They're investing up to $1bn, which is a huge endorsement of their belief in Howden and their belief in A-Plan," Shuker says. "They know us intimately and they're following us into the Howden camp."
In terms of the businesses A-Plan would be interested in, Shuker says he is keeping an eye out for "good regional commercial brokers, good specialist brokers and also those larger commercial brokers that are thinking that personal lines is a little bit hard for them" and "who want to divest of their personal lines books because it's non-core for them".
To date, A-Plan's acquisition route has been "below the radar" according to Shuker, but the firm has completed nearly 50 purchases in the UK over the last two to three years. For example, it bought broker Cotters in March last year, as well as buying Endsleigh from Zurich back in 2018, to name a few.
Shuker believes A-Plan has something different to offer.
He explains: "A lot of people who are looking to partner up or sell, their businesses are interested in the long-term rather than the quick, private equity kind of 'buy, build, sell', pass the parcel type roll-ups and so on.
"We offer a really good alternative with a network that already exists out there to support those acquisitions."
Culture and values
Although a strategic business fit is important when navigating an acquisition, Shuker emphasises that aligning firms' culture and values should be the top priority.
He says: "Any great bringing together of businesses starts with culture and values. If you start with strategy first, people forget culture and values and that's where things go wrong.
"I think this had a fantastic start point in bringing the businesses together because we were all coming from the same place. So culturally, there are no issues."
Shuker says conversations regarding the acquisition arose after he started to talk to Howden Group chief executive David Howden about "longer-term investors than typical private equity" as A-Plan was "coming to the end of an investment cycle with our existing private equity partners".
"It became really apparent how, although we're in different sectors of the market, how alike we were. And we got on really well too. It felt, culturally, we were very similar," Shuker continues.
"We mutually got to that point together because it felt natural. In fact, partnering with a trade acquirer was just not on our agenda at all. It was nothing that we would have naturally wanted to do."
Describing communications with Howden as "a really good, natural conversation", Shuker says they discussed "his focus on people, our focus on people, how they've got 1,000 shareholders in their business, how we've got 180 in ours and relative to each other's size, they were pretty similar and how we were both really interested in legacy".
"This was about building a business for the long-term," he adds.
CV
As of April this year, Shuker will have been at A-Plan for 40 years. He got a job at the firm after leaving school and has been involved with numerous business areas, such as "the continuation cover note diary. I then worked on the counter, I worked in claims, then I ran a branch, then I ran a region. I even got involved in company car buying. I got involved in opening new branches, acquisitions and so on".
Shuker adds: "I've loved every minute of it, I've still got rocket fuel left in the tank".