Insurance Times speaks to Home and Legacy's managing director about the latest e-trading developments on the firm's online platform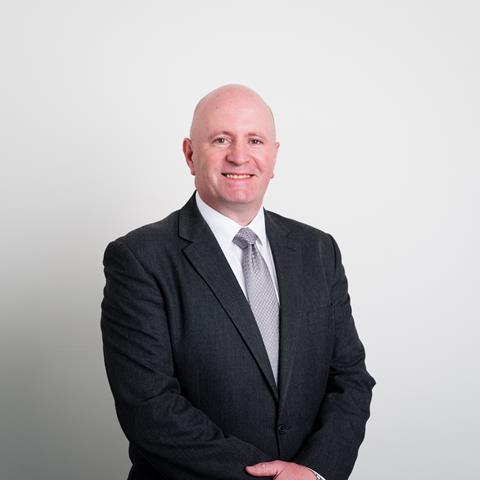 The Insurance Times Etrading Survey 2020 is open to brokers and is closing soon. While the survey is live, we will be speaking to a wide variety of insurers and software houses, to discuss the progress made in e-trading over the last year as well as what future developments will benefit brokers.
Here, we speak to managing director Barry O'Neill, from Home and Legacy, on the topical service factors being investigated in our annual e-trading survey.
One of the service areas mentioned in our survey is usability and trading ease. What developments have been made in this area over the last 12 months that benefits brokers?
The provision of Home and Legacy Online has really been a first in high net worth insurance, which is traditionally administered quite manually.
In terms of usability and ease of trading, Home and Legacy Online has given brokers choice in the way they do business with us. Now, around 60% of household quotes start online. Brokers have voted with their feet, which tells us how usable they find the system and has encouraged us to think of new ways we can utilise online service provision.
Another service area being investigated in the Insurance Times Etrading Survey 2020 is around quotability. What developments have featured in this remit over the past year?
In high net worth insurance, providing an instant online quotation is not always possible. The risks are more complex and often require a conversation. However, Home and Legacy Online is the fastest way to submit quote details to us and speeds the conversation along. It's always worth coming to Home and Legacy for a high net worth quote because our panel can offer a range of options. Brokers trading landlord insurance should also think of Home and Legacy because we've recently broadened our landlord underwriting footprint, so brokers are more likely to get a landlord quote from us online.
We are also looking at the quality of support provided to brokers online. What progressions have been made in this area over the last 12 months, in your opinion?
Having experienced the benefits of e-trading and the time it saves both brokers and our account handlers, earlier this year we added claims to Home and Legacy Online. This has proven itself to be good support to brokers, as we now have an additional channel for them to report claims to us, which allows for auto-appointments for loss adjusters out of hours. But not only that, brokers can check the status of a claim online as well, which can be a real time-saver. We're expecting the benefits of claims online to be felt even more by brokers in the event of any winter claims surges. Brokers can still access our claims service, but keep their lines free for customers, providing great support.

A further service area being explored in our survey is the quality and number of questions asked to brokers. What developments have been made in this area over the last 12 months that benefits brokers?
This year, we made some significant changes to our household questions in direct response to broker feedback. Changes included the provision of multi-property quotes online and the ability for brokers to provide information to us in a free format style, to present a risk more fully. We will continue to listen to the feedback of brokers on how we can improve the question set.
Lastly, we are also asking about the breadth of cover and the product range being provided to brokers and their customers over the last 12 months. What can you tell us here about new developments for brokers?
In terms of product range, we added a high net worth motor question set to Home and Legacy Online, which makes it easier for our team to provide brokers with quotes. This was in addition to the important development of including claims online.
Subscribers read more
The Digital Broker Report: From disruption to collaboration