'With the insurance landscape evolving rapidly, MGAs must differentiate themselves,' says managing director
As UK brokers respond to this year's MGA Survey, Insurance Times spoke to Steve Cowman, managing director of NBS Underwriting, about the challenges MGAs are currently facing and what considerations MGAs need to keep an eye on moving forward.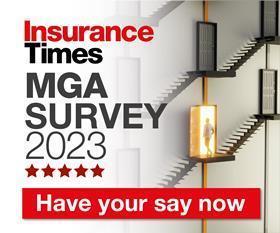 What in your opinion are the major challenges facing the MGA market in the year ahead?
Looking ahead, the MGA market is poised for both opportunities and challenges. One of the key challenges will be navigating the evolving technological landscape. While technology enhances efficiency and customer experience, staying updated with the latest innovations can be demanding for MGAs. Striking the right balance between adopting new tools and maintaining personalised broker relationships will be crucial.
Market competition is another significant challenge. With the insurance landscape evolving rapidly, MGAs must differentiate themselves by offering unique value propositions This entails a deep understanding of broker needs and industry trends to remain competitive in a crowded marketplace.
Recruiting skilled insurance professionals is also a concern. As the industry transforms, there's a growing demand for talent with a blend of traditional insurance expertise and a strong grasp of emerging technologies. Attracting, training and retaining such professionals will be vital for sustained success.
Another challenge is that of capacity for MGAs. Traditional capacity is becoming more selective, with insurers opting to concentrate on fewer, larger relationships. Striking a balance between maintaining and growing capacity, while managing the changing landscape, will be an ongoing challenge for MGAs.
The 2023 MGA Survey aims to explore brokers perception on service levels. What can you tell us about how service levels have developed or transformed over the last 12 months at your MGA?
At NBS Underwriting, our commitment to excellence in service remains unwavering. Over the past year, as our business rapidly expanded, we maintained our focus on delivering outstanding service to our valued broker partners.
Our slogan, 'At NBS, we work hard to make our brokers' lives easy,' truly encapsulates our dedication. As we grew, we adapted to ensure that the high service standards and quick quote turnarounds that define us remained intact.
This year, we've introduced an updated underwriting structure that aligns with our service-first approach. This restructuring involves specialised underwriting teams, enabling our experts to concentrate on specific areas. This approach not only accelerates straightforward quotes, but also allows experienced underwriters to thoroughly assess complex policy needs.
The feedback we received from our broker partners speaks volumes. An impressive 89% of brokers rated our service as excellent or good, while 94% were satisfied with our array of products. Furthermore, 91% acknowledged the quality of our coverage and 92% appreciated the speed of our quotations.
Our growth is a testament to our enduring commitment to broker service.
Trading support is another area being investigated in the 2023 MGA Survey, what is your strategy when it comes to providing trading support for brokers?
We embrace technology and use an award-winning system which provides speed of delivery for even the most complex quotes. Whilst many other MGAs use a manual process, we have invested in understanding the market and creating comprehensive question sets. Communication is managed through the system, to ensure the process is easy and streamlined. We also ensure that quotes are delivered on time – if a risk is urgent, we respond immediately.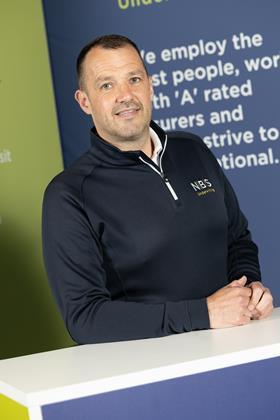 We back up technology with 50 skilled underwriters, who are empowered to find innovative ways to help. Underwriters are always available for brokers to contact via our online chat or phone during business hours.
We have recently introduced our training academy with the goal of fostering talent. This initiative guarantees the development of skilled underwriters who can effectively address our business requirements. Moreover, it ensures both the uniformity and expansion of knowledge across NBS.
Whilst technology is important, we recognise that brokers still need personal contact. In the last 12 months, we have increased our team of business development managers to widen our geographical reach. They take the time to forge personal relationships with brokers and provide tailored support based on broker needs.
Claims service is another area being investigated, an area of frustration for brokers in all the research we do at Insurance Times. What is your MGA's approach in providing a high-level claims service?
At NBS Underwriting, we recognise that claims service is a pivotal aspect of broker satisfaction. Our approach is centred around delivering a high-level claims service that minimises frustration and maximises efficiency.
For the majority of claims, we've partnered with Sedgwick International UK, a leader in claims management. They handle the entire claims process, from the initial notification of loss to ongoing claims management. This strategic collaboration ensures that claims are efficiently and expertly managed, alleviating brokers' concerns.
For professional indemnity (PI) policy claims, we've entrusted the expertise of Caytons Law, a specialised PI claims management organisation. Their proficiency in this field guarantees that PI claims are handled with precision and comprehensive understanding.
While our partners play a significant role, our commitment doesn't end there. The NBS claims team provides oversight throughout the claims journey. This holistic approach means that every claim benefits from our collective expertise, ensuring a seamless experience for brokers.
We understand that a high-level claims service is paramount in maintaining broker trust. By using specialised partners and our dedicated claims team, we've crafted an approach that not only meets but exceeds expectations, ultimately contributing to a smoother claims process and fostering broker satisfaction.
Concern over the prospect of removal/changes to capacity arrangements is still very apparent in the MGA market. Should brokers have any concerns about the capacity arrangements at your MGA, if not why?
NBS is in the very fortunate position to be an accelerant member, which empowers us with a rolling five-year capacity deal. Alongside this, we also manage capacity for AXA Insurance and HCC Tokio Marine.
Our insurer partners remain delighted with our standard of underwriting and excellent loss ratio results, so we have been able to continue to offer A-rated capacity across all products and will continue into the future.
Consistent capacity in the MGA space is priceless and our relationships with our partners enables us to commit to the products we offer and provide a consistent underwriting approach for brokers, which absolutely makes their lives easier and gives peace of mind.
What can brokers expect in the next 12 months from your MGA?
Over the next 12 months, brokers can expect an exciting path ahead. Our dedication to growth remains steadfast, aiming to mirror the strong momentum of the past two years. This expansion will be driven by a mix of organic advancement and strategic acquisitions.
Central to our strategy is the continuing integration of our recent acquisitions—The Underwriting Specialist (TUS) and Capital Markets Underwriting (CMU)—into the NBS family. TUS, renowned experts in PI, bring their invaluable expertise in this domain, while CMU, experts in commercial combined insurance, contribute their specialised knowledge. We will focus on evolving these products for brokers over the next year.
Our agile and youthful team is a key strength, propelling us toward fresh opportunities. With a clear progression strategy at all levels, we're eagerly anticipating the team's growth and accomplishments.
Our success will be gauged on two fronts. Achieving robust premium growth remains a priority, while also nurturing a new generation of NBS talent to shine in the MGA arena. This two-fold approach, combined with our committed team and relentless pursuit of excellence, will undoubtedly lead us to further achievements.

Savan Shah is head of research at Insurance Times, working here for nearly 8 years. With a masters in data sciences and having worked in a variety of industries, Savan brings a wealth of research expertise and passion to the role.

With a particular focus on research in etrading, MGAs, digital transformation and commercial and personal lines insurance, he has been instrumental in the development of the Insurance Times 5-star ratings reports, data insight books, webinars and more.
View full Profile