Proposed alterations to the code stem from architects expressing issues with managing insurance sector developments
The Architects Registration Board (ARB) has today (16 May 2022) published new draft guidance on the insurance arrangements architects are expected to implement to remain compliant with its code of conduct.
The original code details what is expected from architects in the workplace, including professional indemnity (PII) insurance arrangements.
According to ARB, however, some architects are now struggling to meet the code's requirements due to changes in the insurance market.
Alan Kershaw, chair of the ARB, said that PII "provides crucial protection to architects, their clients and the people who use their buildings".
He continued: "ARB has to balance the need for public protection with the availability of insurance; [but] we can't set requirements that, however well-intentioned, architects simply cannot achieve."
To address the issue, the ARB has proposed the following changes:
Coverage for certain types of claims – including fire-safety and cladding – could be held on an aggregate basis and is limited to covering direct losses.
Due to new policy exclusions, architects will not be held to account for misconduct if they cannot acquire retrospective insurance to cover historic liabilities.
No architect should accept a minimum level of cover below £250,000 for each and every claim.
'Difficult time'
Despite code changes it remains the case that architects should have adequate insurance before undertaking any work.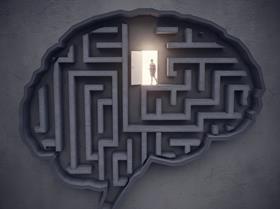 Kershaw added: "The updates to our guidance on PII are intended to clarify how architects are expected to deal with professional indemnity insurance at this difficult time, while still protecting clients and future users of the buildings they design."
The changes follow ARB conducting research with the insurance market and professional bodies, with the intention of aking amendments that are proportionate and risk based.
The ARB acknowledges that it cannot resolve wider structural issues with the global insurance market on its own.
Now, the board is seeking wider feedback via a survey before the new guidance is finalised and comes into force later this year.
The survey, which is listed on the ARB website, closes on Monday, 4 July 2022.