The underwriting agency's managing director says that Axa Partners shares its 'key value of putting customers at the heart of everything'
Axa Partners UK and Ireland has announced a multimillion-pound extended partnership with Rock Insurance Group, effective from June 2022.
This will see several of Rock Insurance Group's travel insurance policies underwritten by Axa Partners, including those covering Jet2, On the Beach, Travel Republic, Insurefor, Leisure Guard and Big Blue.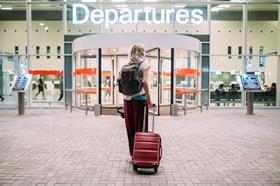 The underwritten policies include single trip, annual multitrip and backpacker travel insurance, alongside cover for gadgets and car hire excess protection.
Axa Partners will also provide claims management for all the brands.
Bob Ewers, head of region, Northern, Central and Eastern Europe, North America, UK and Ireland at Axa Partners, said: "We are delighted to announce our extended partnership with Rock Insurance Group as the underwriter and service provider for a range of policies across several well known consumer brands.
"At Axa Partners, as well as delivering a high standard of claims service for customers, digital innovation is key and we are extremely pleased to be partnering with Rock once again, [which brings] a wealth of digital capability.
"We also look forward to seeing what we could further achieve together in the future, whilst continuing to provide a high standard of protection for customers when travelling abroad."
This latest agreement follows an initial collaboration between Axa Partners and Rock Insurance Group in March 2021, which saw the pair join forces to provide insurance products for Tesco Bank.
Organisational 'heart'
Antony Martin, managing director of Rock Insurance Group, said: "Axa Partners shares our key value of putting customers at the heart of everything we do and this became apparent during the initial stages of our partnership.
"We've been building our insurance business for more than 20 years and we're delighted to have Axa underwrite the policies for several of our brands, to further strengthen our customer proposition.
"We are looking forward to continuing to work closely with Axa Partners and we are sure that it's a partnership that will continue to grow [and] benefit of our customers."