The insurer will be left in 'good hands' when the newly selected appointee takes over, however
Axa UK non-executive director Mark Pain is set to succeed Scott Wheway as chairman of the insurer's board.
Wheway, who was initially appointed in December 2017, will step down from 30 June 2022. Pain's role will come into effect from 1 July 2022, subject to regulatory approval.
Pain joined Axa UK's board as non-executive director in December 2018. He also serves as chairman of the insurer's risk committee and is a senior independent director. Alongside his work at Axa UK, he is additionally a senior independent director at banking group Close Brothers.
Pain has 10 years of non-executive director experience, including seven years at Aviva UK.
Commenting on his forthcoming departure, Wheway said: "It has been a real privilege to serve as chairman of Axa UK over the last few years."
Drawing on achievements
Wheway continued: "The highly capable management team here have navigated a series of external economic and geopolitical challenges with great skill, prioritising the needs of customers and employees at every turn.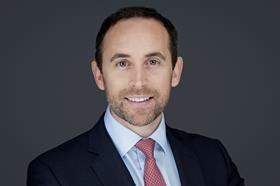 "Consequently, Axa has delivered a strong financial performance while helping many people and businesses to deal with the challenges that they have faced.
"I wish Mark every success in the role of chairman and I know that Axa will be in good hands as he takes over."
Pain, meanwhile, thanked Wheway for the "huge contribution" he has made as chairman.
He said: "[Wheway's] wise counsel and strategic expertise have supported the UK business through a period of significant change, at a time of challenging and volatile trading conditions.
"I am very proud to have been asked to succeed Scott and I look forward to working with the board, the Axa UK leadership team and colleagues from Axa Group, to support our continued success as we continue to put our customers' interests at the front and centre of all we do."