The pair will take up their new roles in January 2020
Clyde & Co has appointed two independent members to its management board – former Lloyd's of London chief executive Dame Inga Beale and Stephen Chipman, who was accounting network Grant Thornton's US chief executive.
The roles, which are effective from 1 January 2020, are the equivalent of non-executive directors and it is the first time such positions have been created at the firm.
Beale and Chipman are both well-known leaders in their fields; the organisation therefore hopes that the pair will provide Clyde & Co with objective and independent views, advice and constructive challenge to help inform the law firm's decision-making.
Peter Hirst, senior partner at Clyde & Co, said: "[Beale] and [Chipman's] appointments to our board are a significant move for us and send a very strong message to our clients that we are committed to placing their needs and interests at the heart of our decision-making."
Diversity and inclusion
Hirst added that Beale will have an important role supporting the business's drive "to materially improve diversity and inclusion across Clyde & Co to ensure it can offer clients the diversity of thought, talent and skills that they increasingly demand".
She is renowned in the London and wider insurance market as a champion of diversity, having increased female participation in senior management to one-third at Lloyd's as well as acting as one of the driving forces behind the Dive In Festival, an insurance-specific diversity and inclusion event typically held in September.
Beale will draw on her significant global experience to bring a client-centric perspective to the board, especially in relation to insurance. She will also have a special focus on the firm's diversity and inclusion at board level.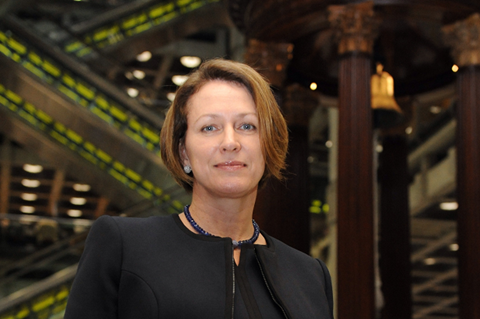 Beale was previously chief executive at Lloyd's of London between 2014 and 2018, during which she initiated a large-scale digital and cultural transformation programme and led its expansion into China, UAE and India.
She has held senior leadership positions across the insurance sector globally, for example as group chief executive at (re)insurance groups Canopius and Converium and has previously held management positions at Zurich Insurance and GE Insurance Solutions.
Beale said: "Having worked in the insurance market over the course of four decades, joining the largest insurance law firm in the world represents a natural next step for me.
"I feel I can provide a client-side insight that will benefit Clyde and Co's management operations as well as the day-to-day work the firm does with clients."
Track record
Meanwhile, Chipman will bring to the board his track record of financial management at partnership organisations as well as his experience advising established and growing organisations across the globe.
He has held senior roles across accounting firm, Grant Thornton, for the past 20 years; most notably as chief executive for the firm in the US and China. In 2016 he became chief executive of technology-enabled business services company Radius.
He subsequently held the role of group managing director, international expansion services when Radius was acquired by international expansion consultancy and services company Vistra back in 2018.
In January this year, Clyde & Co launched a training programme to ensure its female lawyers and senior staff are equipped with the skills and tools needed to build their profiles.
Women make up nearly half (46%) of the lawyer population and one-quarter of partners at Clyde & Co.
Subscribers read more
How can the industry stamp out the harrassment culture?