The business initially took a step back from active membership to focus on internal development
MGA Markerstudy has rejoined Biba as a board member after spending nearly five years apart.
Markerstudy was previously a member of the association until it left in 2017 and last attended its annual conference in 2016.
Gary Humphreys, group chief underwriting officer at Markerstudy, explained that the business initially took a "step back from broader industry activities" to concentrate internally on its structure and strategy, while adding that the Covid-19 pandemic had a "great impact on everyone's ability to fully engage in external events".
He continued: "Now we're very much ready to showcase our brands, catch up with old friends and new, and talk about what we're up to – the Biba Conference is one of the best opportunities to do this in our industry."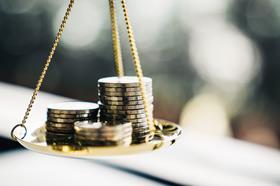 New member benefits
Biba chief executive Steve White added: "We welcome Markerstudy to Biba. Having members on board that are specialists is really valuable in our work to enable greater access to insurance.
"Markerstudy has exciting plans to develop their proposition for customers and we look forward to working with them."
Established in 2001, Markerstudy Group specialises in providing motor insurance products, offering both standard and non-standard cover.
Alongside the Co-op Insurance underwriting business, the group's portfolio includes the likes of Brightside Insurance and Insurance Factory.