After picking the 'low hanging fruit' around machine learning, brokers 'need to be thinking about' how generative artificial intelligence can help bolster their 'insight' and 'expertise'
Generative artificial intelligence (AI) is set to become a "really interesting" tool in the next five years, working to support brokers that sell "more complex lines of business" that do not have large historic datasets as a reference point.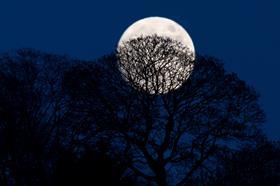 This was according to expert panellists attending Insurance Times' Broker CEO Forum 2023 retreat, held on 16 and 17 November at Lainston House, Winchester, and hosted by Insurance Times.
Generative AI is a subset of artificial intelligence that can generate media such as text and images – ChatGPT is an example of this technology.
Compared to traditional AI – such as machine learning, which uses "past behaviour to try and predict the future" – generative AI is "a different type of model" that "generates data [and] insight rather than trying to predict based off past experience".
During a panel debate chaired by Insurance Times acting editor Yiannis Kotoulas, speakers flagged generative AI as a key technological development that will emerge and become more prominent within the insurance industry over the course of the next five years.
Over this time frame, one consultancy-based panellist confirmed that the hype around generative AI would have settled and the industry use cases will have become apparent – he added that the market winners will, therefore, have adopted and "bedded in" generative AI models.
"Generative AI is very interesting, [but] very noisy," he explained.
"Depending on the size and scale of your organisation, you do need to be thinking about it. Have a clear strategy and think very carefully about where the use cases add value.
"Machine learning has a reliance on a lot of data, whereas on the generative AI side, [it] is much less reliant on structured data."
One example where generative AI can provide value for the insurance sector is in supporting "more complex lines of business", the consultant added.
He noted that this technology could assist brokers in offering greater "insight" and "expertise", as well as a faster "rate of processing" in business lines such as corporate specialty.
The panellist explained: "I'm interested in the use cases around the more complex lines of business because a lot of examples with machine learning are based on large datasets, which typically are in personal lines or smaller commercial [risks].
"Generative AI becomes really interesting in areas where you don't have large datasets and you still have people involved in the process because there is complexity around it and actually using generative AI to gather disparate data sources to compile a view of risk [so] that the broker can better help the customer.
"That's a really interesting space."
Slow and steady
The panellists also urged caution, however, noting that "generative AI has yet to fully prove itself" because the technology is still in its infancy.
One speaker said: "I wouldn't jump straight to generative AI and think it's going to transform your business, because it won't. You'll need traditional machine learning [and] AI. Focus on the foundations.
"There is so much low hanging fruit in the machine learning space. I would almost wait until generative AI matures to a reasonable degree before going all in or run it in parallel – more as an innovation in [research and development] piece.
"It's very easy to just build models, [but] you need the right foundations in place in terms of your data, how you deploy models, how you monitor them, how you ensure [that they] are specific to your needs [and] how you consider the regulatory components."
Another panellist agreed with this perspective, noting that it would be a "mistake" to take the plunge into generative AI without first having an AI strategy and foundations in place.
He recommended that market firms dip their toes into generative AI slowly, rather than attempting to implement the new technology all at once.
"There are big risks in spraying a load of money at [generative AI]," he added.
AI snake oil?
Although generative AI is up and coming across the insurance industry, more traditional forms of AI are already delivering value – for example, AI that is used to support pricing or claims processes.
One example provided by the panel was the use of machine learning to target third parties in motor claims, encouraging them to use the insurer's own repair network to derive cost savings.
In addition, a panellist that had previously worked at an insurer said that he oversaw a near 40% uplift in profitability derived from machine learning and AI being used across the business.
He explained that the scale of AI in the insurance value chain – including underwriting, marketing, fraud management, HR and other organisational functions – meant that a firm's ability to successfully manage AI models will drive its "competitive edge".
However, to avoid AI becoming a back office "snake oil", "it is important [that] people think about strategy and avoid distractions," another panellist noted.
He continued: "People need to think about [AI] strategically. There is a risk of a lot of spinning around, trialing lots of things without a clear focus of where you think you're going to get the value from."
A further speaker added: "There's significant value [in AI] if done correctly.
"It's not easy to do correctly. You've got to understand insurance – the problems are very unique. You've got to [have] the right technology, the right people and the right culture working together."