Industry leaders share their thoughts on how the 'different beast' can be addressed
The use of artificial intelligence (AI) models has heightened in recent times, with advanced technology and large language models (LLMs) such as ChatGPT having come to the fore.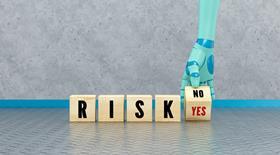 For example, earlier this year (27 March 2023), insurer Zurich said it was experimenting with the chatbot to overhaul its claims processing, while insurtech Artificial Labs followed suit with the launch of a ChatGPT pilot in May 2023.
LLMs are becoming more popular because of its ability to process natural language input and to generate language outputs based on previously analysed data.
And within personal lines, it can be used to deal with a range of tasks, such as low complexity queries from consumers.
However, a "different beast" lies in commercial lines, according to Allianz's head of counter fraud James Burge.
He said this was because AI needed to be considered in alternative ways when firms were looking to implement it – whether that was in terms of detecting criminal activity or customer service.
Commercial operations
Burge made the claim during Insurance Times' roundtable, held in association with Shift Technology, earlier this week (14 November 2023).
He was joined by LV= director of financial crime Ben Fletcher, Covea Insurance chief data scientist Tom Clay, RSA's head of counter fraud and financial crime Adele Sumner and Ageas' head of underwriting services Katie Davies.
The session was chaired by acting editor Yiannis Kotoulas, alongside Shift Technology head of customer success Gareth Evans and chief technology officer Marc Jones.
During a discussion about AI, Sumner said that "there is a danger" that AI models "only target personal lines".
Burge explained that AI adoption would be different for commercial insurers because they have to work in different ways – for example, when it came to fraud, he highlighted that firms "were not looking for the needle in the haystack" and instead it's "get rid of the hay first and [then] find the needle" because "the majority of your customers are genuine".
And when it came to customer service, he said that bigger businesses "expect more", such as direct lines into the claims teams to be able to have quick response times.
He further noted that "expectations are [also] different" when it comes to smaller companies compared to larger corporates.
Implementation
So, can AI be further implemented in commercial lines?
Sumner highlighted that one of the issues was that commercial insurers were in a position where they were thinking "what can we do with data [and] what can we do with AI?".
Sumner felt a key place to start in the process of adopting AI would be for firms to make a data collection plan, which includes information on a variety of factors, including fraud, threats and trends.
And Evans felt that AI "has to take that next step and create the next best answer or option" when the right data is in place.
"You have to fish more in the predictive world," he said.
"But if you utilise external data in the right way, you can enrich the information you're sitting on to try and make a better idea or a better next action than you would have just with that data."
Fraud
However, one of the issues Burge pointed to was cost, despite there being "huge benefits", highlighting countering fraud as an example.
He felt that if AI was employed at the really early stage of underwriting, "then we should have better business from day one because we've bled out any business that we don't want and know are fraudulent".
But Burge felt that journey of "where it's going" would be key and needed to be understood better.
And Evans felt that for a commercial fraud model to be in place that uses AI, "firms need to start with commercial claims to understand what they look like and then build from there".
"You can have some incoming policy detection, then you can have some automated functionality that takes away the effort from some of your underwriters and then you can have claims fraud detection – if all these work in harmony, you also get a single customer view as well," he added.
"So if you have someone come in as a policyholder here [and] they've had a claim previously with you on a different policy, or they've had a household claim from a different business line, then you as a business know more about that individual than you would do just from staying in a single business track."

Isobel, a reporter at Insurance Times for over 2.5 years, covers environmental, sustainability and governance (ESG) content.

She was selected for the Women in Journalism Senior Mentoring Scheme in 2019 and, in 2022, went on to win the Highly Commended Award in the Most Promising Newcomer category at the British Insurance Brokers' Association (BIBA) Journalist and Media Awards.

At BIBA's 2023 awards, she was shortlisted for the Best Investigative Journalism category.
View full Profile