The ABI's director of general insurance policy argued that all buildings, regardless of height, should be safe
Following 2017's Grenfell Tower fire, which exposed the dangers of aluminium composite material (ACM) cladding, the draft Building Safety Bill has been progressing through the legal system - it is expected to be passed in 2023. However, this new regulatory framework should not neglect other fire safety issues, according to the ABI's director of general insurance policy James Dalton.
Introducing a panel discussion titled 'The Beginning of the end or the end of the beginning? Building Regulation Reform and the Future of Building Safety' at the ABI's virtual property conference on 16 June 2021, he told online delegates: "In addition to the regulatory challenges facing the property insurance market there are also political challenges.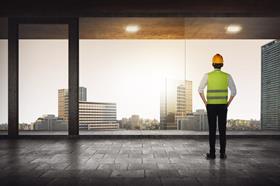 "So, we are continuing to argue strongly that the regulatory framework needs to ensure that all buildings, not just those over 18 metres in height, are safe and that the focus on issues associated with cladding does not neglect the many other fire safety-related issues that Grenfell has exposed, including in relation to flood wall insulation and cavity walls."
Creating action
June marked the four-year anniversary of the Grenfell Tower fire. According to Dalton, the incident - which killed 72 people - "exposed the systemic failure of the entire building control system".
However, the property insurance market continues to be highly competitive, with average household premiums continuing to fall.
He pointed out that in Q1 this year, the average household premium sat at £314 - but the home insurance market is a few months away from "one of the biggest changes in a generation" with the implementation of the FCA's general insurance pricing rules.
The pricing, auto-renewal and data reporting remedies come into effect on 1 January 2022. The rules on systems and controls, product governance and premium finance take effect from the end of September 2021.
Dalton added: "As an industry, we continue to work hard to play our part – both in terms of the high cost of buildings insurance faced by some leaseholders and the challenges associated with securing professional indemnity insurance.
"But we are also focused on a future - it's all too easy for politicians to say that we cannot allow such a tragedy to happen again, but that metric needs to be turned into action."