The new hire will fill Fisher's role until a permanent chief executive is chosen
The Chartered Insurance Institute (CII) has appointed industry veteran Jonathan Clark to take over the helm from exiting chief executive Sian Fisher on an interim basis.
Previously, Clark was president of both the CII and the Chartered Institute of Loss Adjusters, as well as the CII treasurer between 2003 and 2007.
Most recently, he worked as the global head of single risk claims at reinsurer SCOR, before setting up Jonathan Clark Consulting (JCC) in January 2021.
He brings a strong understanding of the CII and extensive sector expertise to the role, which the CII hopes will bring immediate benefits to the professional body and its members.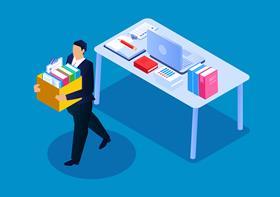 Passing the baton
Fisher announced last October that she would be stepping down on 31 March 2022, after more than six years at the CII.
To ensure a smooth and orderly transition, she will stay with the organisation until late March as planned.
Fisher said: "I am pleased to announce Jonathan's appointment as interim [chief executive]. His exceptional history and experience with our organisation, coupled with his extensive sector expertise, will enable Jonathan to step easily into the interim role, providing continuity during 2022."
Clark added: "It is an honour to be appointed interim [chief executive] of the CII and I am pleased to lead our professional body until the new permanent [chief executive] is in place.
"I am deeply committed to the insurance and personal finance profession and believe professional development is central to supporting our valued members as they serve the public day in, day out."