'The level of deception was exceptional,' says claims manager
QBE Business Insurance and Keoghs helped jail a claimant who falsely claimed damages of £600,000 following a workplace accident, a statement released yesterday (20 November 2023) said.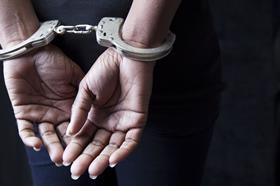 Mark Hilton, of Dartford, Kent, sought fake damages for significant soft tissue and psychological injuries, along with loss of earnings and care costs.
His deceit, which also included a forged birth certificate, led to the claimant being pursued for 20 counts of contempt.
And at a hearing earlier this month (17 November 2023), Hilton was sentenced to 15 months behind bars – this was reduced to 10 months due to early admission.
Damian Ward, head of counter-fraud at Keoghs, said: "I am delighted that we have been able to work closely with QBE on this important landmark case.
"It underlines the ongoing commitment that our market-leading team has to work across the insurance industry to stamp out fraud and bring those responsible to account."
The case
The court heard that Hilton claimed for multiple injuries after a fuel hose fell from some height at a construction business insured by QBE in 2015.
He also alleged that he could barely walk and was confined to a wheelchair, essentially being housebound.
However, inconsistencies emerged around the circumstances of the accident, the types of injuries and his medical history.
For example, surveillance caught him driving to the shops, walking without a stick and leaning into the open bonnet of his car to work on the engine.
Hilton also claimed that the accident had triggered psychological issues, but medical records revealed those dated further back, with a depression occurring right after his daughter's birth.
When confronted with this, Hilton doubled down on his deceit, suggesting that there was another person at his GP practice with the same name and their records must have been mixed up.
In an attempt to prove that the dates were incorrect, he forged his daughter's birth certificate and served it with a witness statement.
Proceedings
Keoghs said that with so many fabrications exposed, the defence was amended to dishonesty.
"Hilton then seemingly abandoned his case, defaulting on a number of directions, which resulted in the claim being struck out," the insurance law firm said.
"Given the claim didn't reach trial, there was no finding of fundamental dishonesty. Nevertheless, Qualified One-Way Costs Shifting (QOCS) was disapplied and the claimant was ordered to pay costs of £10,000 on the basis that his conduct was likely to obstruct the just disposal of proceedings."
However, QBE and Keoghs applied for permission to bring committal proceedings for 21 counts of contempt of court against Hilton, including making false statements and interfering with the administration of justice.
The court granted permission to proceed on 20 counts, with Hilton admitting to the contempts.
Charlotte Gray, special investigations unit claims manager at QBE, said: "The level of deception was exceptional.
"Instead of admitting to exaggerating his injuries and misrepresenting the circumstances, the claimant kept coming up with new lies to cover up his previous lies. It totally snowballed. It is a relief that the court called it out."

James is the deputy news editor at Insurance Times and joined the publication after several years working as a reporter.

His career began in 2019, when he joined a local north London newspaper after graduating from the University of Sheffield with a first-class honours degree in journalism.

Now working within the insurance sector, James has a particular focus on motor, M&A activity and financial reporting.
View full Profile