The firm says it will become a 'significant personal and commercial lines player in the UK and Ireland marketplaces'
Insurance broker Dickson and Co has acquired Kerr Group as part of plans to become one of the largest insurance policy providers in the UK and Ireland, a statement released today (21 November 2023) said.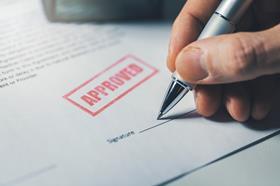 Northern Ireland-based Kerr Group is a broker that specialises in business, motor, home, motorhome, self-build and travel insurance.
Dickson and Co said the firm would become part of the group and increase its workforce by 50%, with the two firms collectively employing more than 150 staff.
And it forecasted that the expanded group will manage more than 50,000 insurance policies and secure an annual premium value of more than £45m.
In turn, the firm felt it would become a "significant personal and commercial lines player in the UK and Ireland marketplaces".
"This acquisition affirms Dickson and Co as a leading force in both the UK and Ireland insurance marketplaces and we have further expansion plans pipelined for 2024," Ashley Dickson, managing director at Dickson and Co, added:
"We are excited to welcome Kerr Insurance and its dedicated team to the Dickson and Co family. The reputation of the Kerr Group, a company with nearly a hundred-year history of serving communities in Northern Ireland, precedes itself."
Expansion
The deal is the latest in a series of acquisitions and expansions undertaken by Dickson and Co as part of a £7m investment by the Dickson family.
The expansion is being supported by the firm's recruitment drive, which is aimed at nurturing talent to meet growing demand for skilled professionals.
The addition of Kerr Insurance to the group will be the business's fourth acquisition in the last two years and the company's 13th overall.
Roland Kerr, managing director of Kerr Group Insurance, said: "We are thrilled to join forces with Dickson and Co and become a part of this prestigious group.
"Our two businesses share many similarities, both family-owned and run community-based independent brokers and both well-known across Northern Ireland and down south.
"We offer a combined 125 years of experience in the insurance industry and I can't wait to see what we can achieve together."

James is the deputy news editor at Insurance Times and joined the publication after several years working as a reporter.

His career began in 2019, when he joined a local north London newspaper after graduating from the University of Sheffield with a first-class honours degree in journalism.

Now working within the insurance sector, James has a particular focus on motor, M&A activity and financial reporting.
View full Profile