Systemic risks present a 'growing credibility gap' for the insurance sector that must be addressed, says broker leader
Insurers, brokers and broader industry participants must collaborate to address the "growing credibility gap" around "binary" systemic risks, yet innovation must be "digestible" and "distinct" in order to still ensure profitability, according to panel speakers primed to attend Insurance Times' BrokerFest conference on Thursday 16 June 2022.
A 30-minute debate around insuring systemic risks will form the closing session at this year's BrokerFest conference, featuring Insurance2025, which will be held at Etc.venues St Paul's.
Joining session chair Katie Scott, editor of Insurance Times, will be George Beattie, head of incubation underwriting at insurer Beazley, James Baum, head of commercial risk at broker Aon, and David Williams, non-executive director of Human.ai and former Axa managing director of underwriting and technical services.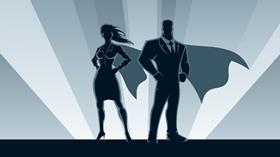 The trio will discuss the role of the insurance industry in covering systemic risks, in particular evaluating what innovation in this field could look like – especially if insurers still want to turn a profit.
Credibility gap
The crux of the problem – according to Beattie and Williams – is that larger composite insurers are not viewing systemic risks as an opportunity for product innovation. Instead, systemic risks are causing these big firms to "tighten" and "lock down" their policy wordings to reduce ambiguity and potential exposures.
Providing "sweeping" products to address systemic risks just won't result in profits for insurers, Beattie added.
Baum, meanwhile, believes systemic risks present a "growing credibility gap" for the insurance sector – especially systemic cyber risks, which are "not far-fetched". For him, the industry is currently struggling with how to manage systemic risks, yet if this area is not addressed, it could cause the downfall of the sector.
There is also the role of the London market to consider, Baum and Williams noted, which boasts a global USP of dealing in specialised and niche risks.
During the session at BrokerFest 2022, the three panellists will discuss what they feel are potential solutions and road maps towards better insuring and managing systemic risks – with industry collaboration at the forefront of any possible action.
They will also highlight where they feel insurers and market participants should focus when looking at new products or offerings in this area.
For more information on attending BrokerFest 2022, click here. Brokers are able to attend the conference for free.