The data and analytics firm has urged insurers to 'get smart' on emerging tech-based trends
Emerging technologies are set to become crucial to the digitalisation of insurance, according to GlobalData.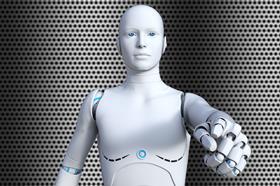 These technologies include artificial intelligence (AI), biometrics, cloud and alternative reality and data ubiquity.
The data and analytics firm believes that this trend will accelerate as stakeholders become more mindful of new technologies.
Abhishek Paul Choudhury, senior disruptive tech analyst at GlobalData, said: "Emerging technologies are increasingly becoming crucial to the digitalisation of insurance services to better manage risk, automate claims and enrich customer experiences."
"The Innovation Explorer database of GlobalData's Disruptor Intelligence Center highlights how emerging technologies are enabling the automation of several processes across the insurance sector value chains."
Getting smart with tech
British insurtech startup Hubb uses metaverse-driven technology to enhance customer engagement in a virtual environment.
The startup uses Oculus's Horizon Workrooms to create a hybrid working environment where customers can interact with brokers.
This emphasises the client's comfort as the forefront of its customer service.
Choudhury added: "While nobody can forecast exactly what the insurance sector might look like in the future, insurers must get smart on emerging tech-based trends.
"They must start formulating and implementing comprehensive data strategy to develop engaging services, generate insights, streamline processes and lower costs."