He has also worked as chief executive for Broker Network and Payment Shield
Oxbow Partners has appointed former Saga Services chief executive Gary Duggan as its new senior advisor.
He will support the (re)insurance advisory firm's continued growth in the UK market.
Duggan's experience will help a wide variety of Oxbow's insurance clients in the UK, covering areas such as general growth, operations and turnaround topics.
He will also advise on commercial due diligence engagements for private equity firms.
Reinforcing reputation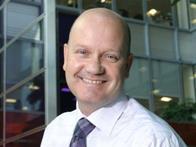 Greg Brown, partner at Oxbow Partners, said: "This appointment helps reinforce our reputation as an industry specialist with a hunger for unparalleled market insight and operational experience.
"Several of our clients have already benefitted from Duggan's advice and we are excited to introduce him to more of them in the coming months."
Meanwhile Duggan added: "I look forward to supporting Oxbow Partners with their ambitious growth agenda as senior advisor, providing informed and practical advice to clients in the European insurance industry."
Duggan was previously chief executive at Saga Services, succeeding Roger Ramsden. He orignially joined Saga as its chief executive designate.
Prior to this, he was managing director of Junction Insurance, which is BGL Group's general insurance partnership business. He has also worked at Towergate Insurance, where he was chief executive at Broker Network and Payment Shield.