The member organisation has also laid out its 2020 agenda
The Forum of Insurance Lawyers (FOIL) has elected Anthony Baker as its new president, replacing Keogh's James Heath.
Baker, partner at Plexus Law, will be responsible for driving the member organisation on key issues for the insurance industry in 2020, including the whiplash reform, technological evolution, diversity and inclusion.
He said it is his privilege to be selected to head up the organisation's activities at such a critical time, not just for the UK insurance industry, but for the UK as a whole.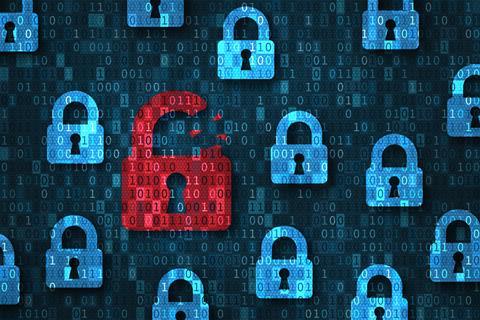 "2020 is set to be a very significant year for FOIL, its members and the insurance community generally, particularly as new challenges relating to technology and climate change come to the fore and challenge our thinking," he added.
FOIL's chief executive Laurence Besemer said that Baker's experience makes him "very well-placed to lead FOIL throughout 2020."
Besemer continued: "He will no doubt be instrumental in helping the organisation navigate the difficult hurdles ahead for the UK insurance industry."
Meanwhile, Jennette Newman, partner at Clyde and Co, has been elected as FOIL's new vice president; she has previously served as London FOIL's president.
Retention and recruitment
Besemer highlighted that "retention and recruitment within the insurance industry remains a prevailing issue for the sector", explaining that FOIL has an important role to play in using its position to encourage talented individuals to see insurance as a viable and interesting career option.
Heath served as president of FOIL since November 2018. During his tenure, he steered FOIL on issues including the Civil Liability Bill, whiplash reform and the Legal Aid, Sentencing and Punishment of Offenders Act 2012 (LASPO) Part 2, which aimed to reduce the costs of liabilities between claimants and defendants while making sure parties with a valid case could still bring or defend a claim.
FOIL's 2020 agenda
Alongside the confirmation of Baker's appointment, FOIL has also released its strategic aims and key focuses for the new year. These are listed below:
FOIL is an active party involved in the ongoing reform and development of the whiplash portal, to help ensure a fair outcome is achieved for both the claimant and defendant communities.
London FOIL enters its second year and will continue to build its platform. London FOIL's remit focuses primarily on reinsurance, marine, aviation and energy as well as climate change and US and Latin American risks underwritten in London.
FOIL Ireland launched in 2019 with the aim of providing a unified voice and lobbying group for the insurance sector on big issues. These expansions into specific markets (London and Ireland) align with FOIL's aim to fully support the whole insurance market, not just UK-based personal injury work.
Narrating the fall out of the new Scotland, England and Wales discount rates and helping the industry navigate any potential issues around discount rate shopping by claimants between the two jurisdictions.
The Civil Liability Bill 2018 put the legislative structure in place for the new low value Road Traffic Accident (RTA) claims regime and the Ministry of Justice (MoJ), working with stakeholders including FOIL, has worked during 2019 to develop the new RTA claims service, which the MoJ and the Motor Insurers' Bureau (MIB) still anticipate will be introduced in April 2020.
With almost no clarification on Brexit over the past three years, it seems likely that 2020 will be the year in which the matter is resolved, and the year, if the UK leaves with or without a deal, when attention turns to the resulting changes in the law, regulation and in legal procedure.
Lord Justice Jackson's Supplemental Report on Fixed Recoverable Costs is the last part of his proposed reforms which, following MoJ consultation, is likely to be implemented in 2020.
In Scotland, with some of the Civil Litigation (Expenses and Group Proceedings) Scotland Act 2018 now in force, 2020 should see the implementation of perhaps the most significant part – QOCS (quality one-way costs). QOCS is where a successful defendant cannot recover their costs from the losing claimant except in precise circumstances.
The industry will also see reports from the Independent Inquiry into Child Sexual Abuse and the Grenfell Inquiry, with the prospect of significant change arising from the recommendations.
Baker added: "One of our chief aims over the next year is to continue to demonstrate the breadth of FOIL's reach and ability. We have long been known for setting the agenda on personal injury but, over the past few years, we have opened up to a much wider set of areas – we now actively engage on everything from climate change, to diversity and technology, D&O liability and fraud.
"And, through the work done by our subsidiaries, such as London FOIL, FOIL Ireland and Tomorrow's FOIL, we're able to understand an increasingly wide variety of markets and demographics. This means we can grapple with almost any issue that's critical for the UK insurance industry."
FOIL is a member organisation representing defendant lawyers and self-insured organisations with the interests of the wider public at heart.
Subscribers read more
More than just capital: the private equity firm seeking to grow its insurance portfolio