The new Guernsey-based business aims to 'take advantage of current market conditions'
Former AXA XL executive Jonathan Beck and underwriter Richard Spurrier are to launch ANT – a crisis management and fine art insurer based in Guernsey.
ANT Insure, a special purpose insurance-linked security (ILS) vehicle, has also been established to connect risk with alternative capital sources.
This will primarily focus on sports contractual bonus, prize indemnity and loss of revenue risks.
The new speciality insurance cell, which is subject to regulatory approval, will focus on both land-based and maritime kidnap and ransom, fine art, jewellery and classic car risks.
Taking a 'fresh look'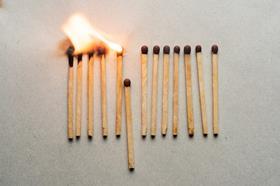 Beck said: "Now is a prime time for ANT to enter the market due to the flux we are seeing.
"Some markets are struggling with poor risk selection, overweight on expense, cyber or Covid losses, or a combination of all four.
"We have taken a fresh look at the product and pricing, so together with a clean balance sheet and the exceptional support of our reinsurance and alternative capital providers, we aim to take advantage of current market conditions."
Previously, Beck was executive chairman at AXA XL Services and XL Insurance Guernsey Limited, where he was responsible for establishing the first AXA ILS vehicle in the channel island. He has also worked at CNA Hardy, QBE and Hiscox.
Spurrier, on the other hand, was a specialty risks underwriter at XL Insurance Guernsey Limited, where he focused on kidnap and ransom as well as fine art risks.
Prior to this, he worked at Gallagher-owned Artex on the captive market team - here, he was responsible for supporting Hiscox crisis management.
Spurrier also has experience structuring alternative capital vehicles for a variety of firms.