The insurer's London market business saw a slight GWP decrease in 2022's first quarter, however
The UK arm of Hiscox Retail reached £145.1m in gross written premium (GWP) during Q1 2022, according to the insurer's financial results for the period ending 31 March 2022.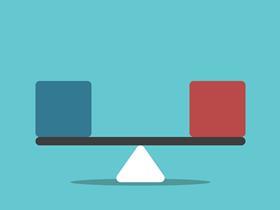 Released yesterday (5 May 2022), the results showed that this GWP figure represented a 1.3% growth in constant currency from the equivalent period in 2021.
Hiscox attributed this increase to strong growth in its commercial lines business and the decision to cut back its art and private client book, where returns were weaker. It also noted a strong performance regarding retention rates and material rate increases, including "double digit rate growth in cyber and commercial property".
The insurer explained that it had focused on improving its service and relationships within its broker channel during the first quarter of 2022.
It continued: "Our service improvement plan is on track and we expect to see the benefits in the form of increased new business flow in the second half of the year."
Hiscox UK explained that it had increased its marketing budget for 2022 by 50% following "subdued" marketing activity in 2020 and 2021.
Aki Hussain, group chief executive of Hiscox, said: "The group delivered a solid performance in the first quarter. The rate environment remains favourable and both our big ticket and retail businesses delivered good underlying growth in areas where we see attractive opportunities.
London market
The insurer's financial results also showed, however, that GWP for Hiscox London Market had fallen by 3.1% in Q1 2022 to $294.5m (£238.3m), down from $303.9m (£245.1) in 2021.
The insurer attributed this to planned action – it had reduced its "underpriced natural catastrophe exposure" in household, major property and commercial property portfolios as part of a strategy to build "balanced portfolios" and achieve "more consistent returns with a focus on profitability".
In the London market, Hiscox noted that its net premiums written had grown by 5.5%, while its average rate increased by 8%. Rate had not moved uniformly across the insurer's portfolio, however, with classes such as cyber and marine seeing "significant" hardening, while terrorism and directors and officers saw low or negative rate increases.
Ukraine impact
Hiscox noted that its direct exposure to the ongoing conflict in Ukraine fell within a small number of lines – especially within the London market and its reinsurance divisions.
The group exited the aviation hull insurance business in 2018 and the political risk and trade credit class in 2017 - the company therefore retains only a residual exposure to the conflict.
The insurer has reserved £32m of reinsurance to cover any claims that arise from the conflict, most of which will be used to support its London market business.
Hussain said: "Beyond quarterly performance, we remain deeply saddened by the conflict in Ukraine. We are supporting affected customers and have contributed to the global humanitarian aid effort through donations to the Red Cross and the Disasters Emergency Committee."