Founder and chief executive of Tapoly Janthana Kaenprakhamroy was listed as one of the 'Top 10 insurtech female influencers' by The Insurance Institute and will be speaking at Insurance 2025 this September
London-based insurtech Tapoly is to start using AI to upgrade its platform to streamline application process.
The technology will minimise the number of questions put to customers, so it can deliver a non-advisory 'personalised' insurance broker service 24-hours a day.
It caters to short-term, freelance contract workers and SME's who have different cover requirements such as length or work overseas, allowing them to obtain insurance 'on the same day.' It has clients in the B2B and B2C sector.
It intends to use AI to 'tap' additional information individually such as freelancers' contracts or project cancellations from 'big data' instead of placing people into broad categories.
AI fills in gaps to essentially 'fast-track' the process of finding insurance by 'sidestepping' the usual 'high entry barriers' that accompany regulatory capital.
If application questions are removed completely, the issue around higher premiums and increased claims made could come to light.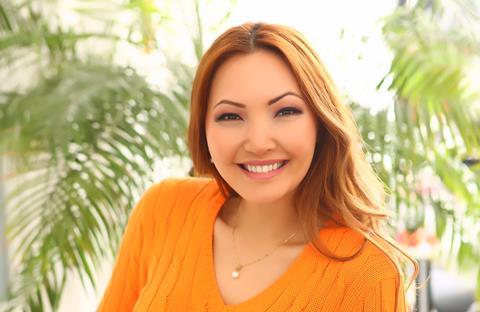 Its chief executive and founder, Janthana Kaenprakhamroy, said in response to Tapoly's application process that if customers are not truthful they will be 'held accountable' and the policy will be 'invalidated.'
The start-up is currently in the process of closing a £500,000 funding round contributing to 60% of its overall target. It is liaising with investors for a new funding round of £5m next year to support its European expansion, IT developments and grow its staff base.
It will be implementing a chatbot in the near future and is in the process of looking for a chief product officer to strengthen its stance.
Kaenprakhamroy said the gig economy is where people are the 'most vulnerable,' because incumbents and traditional insurers are not focusing on this market, so thousands are being under-served.
Tapoly claims to solve three 'pain points' for customers: price, convenience and availability. Most of its customers are introduced via its affinity partners who have their own vetting procedures.
Insurance on tap
Launched in 2016, its name 'Tapoly' denotes 'insurance on tap' with the process being a 'happy' one due to the shortened question application - an idea that arose when the chief executive herself was unable to find suitable short-term cover for an Airbnb stay.
Its products are underwritten with Lloyd's Capacity from insurers ARAG plc and Beazley UK and it works with BNP Paribas Cardiff. Products include public liability, cyber breach response, business interruption, personal accident and contents insurance.
Kaenprakhamroy is one of the few females in insurtech with an investment banking background. She commented: "Many women are not encouraged to into high profile jobs or take career risks."
Going forward, she told Insurance Times that over the next 24 months "we are going to raise awareness around Tapoly, and scale the business whilst developing business strategy and scouting operations."
The gig economy is growing with the surge of Uber drivers, Deliveroo, Uber Eats and Amazon deliverers. Kaenprakhamroy added that the demand for this method of accessing insurance can only increase.
Subcribers read more
Just not enough women in insurance