The new hire brings over 34 years of insurance and consultancy experience to the business
Jensten Group has appointed Steve Folkard as group risk and compliance director.
The new hire, who has more than 34 years of insurance and consultancy experience, joins from BGL Group, where he most recently worked as group compliance director.
Prior to joining BGL Group, Folkard was a director at PricewaterhouseCoopers (PWC), leading the conduct and compliance team across the wholesale and retail UK insurance markets.
In his new role, Folkard will be responsible for leading the risk and compliance team across the Jensten Group portfolio.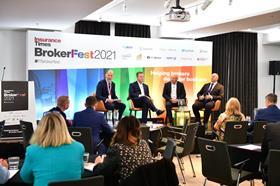 This team supports the group's franchised and non-franchised broking operations, as well its wholesale broking and underwriting business.
Folkard's role will become effective on 1 December 2021.
'Serious player' in broking
Jensten Group chief executive Alistair Hardie said: "We have grown exponentially over the last 18 months, both organically and through a successful mergers and acquisitions programme.
"This appointment underlines that. With over £300m gross written premium, we are now a serious player in the UK insurance broking market."
Hardie added that Jensten Group places a particular "importance" on "investing in those with the experience and skills to ensure we continue to deliver to our customers and our partners".
Folkard said: "Jensten is expanding rapidly and I am looking forward to ensuring the risk and compliance function continues to be a key component in ensuring the business can achieve its growth ambitions, provide great value products to its customers and best in class support to its partners."