Chief executive confirms that the group's leadership team is now complete
Kingfisher UK Holdings (Kingfisher) has appointed The Ardonagh Group's former finance director Ajay Tailor as its new chief financial officer.
At Ardonagh, Tailor covered the broker's MGA, schemes and programmes segment.
Tailor has more than 15 years of industry experience, spanning insurance strategy, finance and M&A.
He has previously worked at firms such as Deloitte, where he was in the insurance audit and assurance team, as well as at Prudential Plc – here he focused on strategy and corporate development. He also led the finance implementation of Solvency II at Liberty Specialty Markets.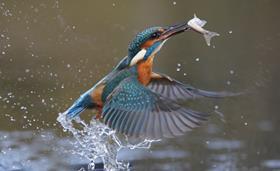 In his new role at Kingfisher, however, Tailor will be responsible for all aspects of finance, risk and compliance across the Kingfisher group's broking and MGA businesses. He will also be part of the new c-suite management structure.
Kingfisher chief executive Jacquie Boast said: "We're delighted to have Ajay join Kingfisher's experienced and talented leadership team.
"His appointment will support Kingfisher to scale our business by ensuring strength in our platforms, processes and reporting.
"In addition to Tony Sweeney, who joined Kingfisher recently as chief information officer, the arrival of Ajay completes our senior leadership team and positions us ready to deliver our ambitious and exciting growth plans."
Tailor added: "I am hugely excited to join Kingfisher at such a pivotal point of the group's evolution. I am impressed by Kingfisher's digital transformation and their ambitious customer focused growth strategy.
"The journey to date has highlighted their commitment to build from strong fundamentals to support customers and insurance partners. I want to focus on supporting the organic and inorganic growth opportunities through leveraging the passion, talent and digital infrastructure in the business."