Five finalists have been shortlisted for the Technology Champion of the Year award for 2021, but who will be crowned the winner?
The nominees for 2021's Technology Champion of the Year award are confirmed and the insurance industry is now able to vote for its winner.
This award is part of Insurance Times's Technology and Innovation Awards 2021. This category recognises an outstanding individual who has made a real difference to the UK insurance industry.
The shortlist was selected by the Insurance Times editorial team, however the final decision rests with the insurance industry.
Voting closes at 5pm on 27 August.
The nominees for 2021's Technology Champion of the Year are:
Mike Brockman, chief executive of ThingCo
Telematics guru Brockman has four decades of experience in motor insurance. After founding next generation telematics service provider ThingCo in January 2018, the business developed a low cost, solar powered, artificial intelligence (AI) and voice enabled, self-fit telematics device that delivers real-time driving data.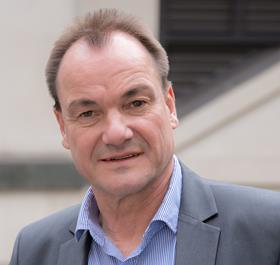 The device aims to allow insurers to reduce fraud, claims and losses, as well as strives to support drivers from collision through to claim settlements.
In the 11 months since its launch, ThingCo has secured 11 broker partners - including one of the UK's leading telematics insurance brokers - and secured £3m of investment from BHL(UK) Holdings, the majority owner of Comparethemarket. This has all been achieved through the Covid-19 period.
Previously, Brockman was chief executive of Insurethebox, which launched in 2009. Now owned by MS&AD Group, the company has sold more than one million policies.
Brockman co-founded his first company EMB in 1993, which went on to become the largest firm of non-life actuarial consultants in the UK. The company was sold to Towers Watson in 2011.
Peter Clarke, founder and managing director of Insurercore
Clarke began his career in insurance at 16 years of age, scanning files for an MGA. In 2017, having cut his teeth as an underwriter in the London market, Clarke spotted a gap in the sector to use technology to bring the market closer together and create a dynamic online marketplace that was focused on people and relationships. Therefore, he quit his job and invested his life savings into building Insurercore.
Fast forward to 2021 and Insurercore has now set its sights on the US and Irish markets following its platform relaunch.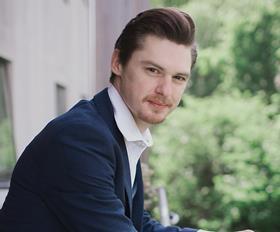 Insurercore became an invaluable tool for the market to find new contacts and develop relationships during the Covid-19 pandemic as technology was being more heavily relied upon thanks to social distancing and national enforced lockdowns.
To date, Insurercore has just under 2,000 UK insurance firms registered on its platform, listing over 700 insurance products across 18 classes of business.
Back in 2019, Insurercore was selected to be part of the first ever cohort of Lloyd's Lab. It was also the only insurtech to be referenced in Biba's 2020 manifesto as its partner to help brokers navigate the hard market.
Biba then chose Insurercore to act as a matchmaking platform for its members, allowing brokers to search for and better understand the technologies that were available to them.
So far, the platform has helped brokers find capacity for over 300 risks that have gone through to placement.
Clarke is also on the Chartered Insurance Institute's Young Members Committee and works to educate young members of the market on available and upcoming technologies.
Nick Reid, transformation programme director at Kingfisher Insurance
At the height of the Covid-19 outbreak in 2020, Nick Reid, transformation director at Kingfisher Insurance, undertook a piece of research and development work with a new smartphone app partner.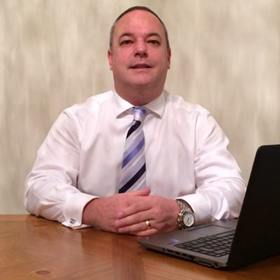 His aim was to optimise the collection of vital driver information at policy inception and to improve the customer journey for the firm's telematics product.
Despite the communication challenges social distancing and lockdown brought, implementation of Reid's plans took only six weeks from conception to launch.
The new app moved Kingfisher from a telephone-only customer communication strategy to something more akin to an omnichannel approach. This new solution was a game-changer for Kingfisher, not only transforming the customer experience, but by supporting staff too.
The app made validation processes easier, particularly when staff were working from home. It immediately drove significant operational efficiency, moving information collection cycle times from more than 10 days to under five days.
For Reid, the new app helped deliver his mantra for transformation - that it should be easy to be a customer and easy to be a colleague.
Reid initially joined Kingfisher Insurance in November 2019 as its transformation programme director. He has a passion to drive business change and growth by simplifying operating processes, providing uniformity and introducing new data capabilities.
Simon Ritterband, managing director of Moonrock
Drone broker Moonrock will soon be launching the UK's first dedicated website for consumer drone users - this will run alongside its existing commercial offering, which has been trading for five years.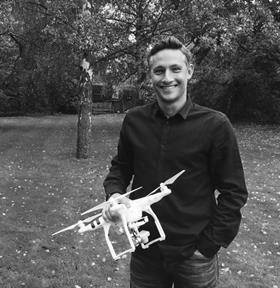 Simon Ritterband, managing director of Moonrock, sought to obtain insurance upon qualifying to be a registered unmanned aerial vehicle (UAV) pilot.
However, it became apparent that the insurance market for drones was wholly underdeveloped, being user-unfriendly and with very few offerings available.
He therefore took it upon himself to create a team to streamline and improve the buying of drone insurance.
Moonrock now offers policies for both commercial clients and consumers that deals with concerns and genuine risks for pilots.
Ritterband also sits on the UK government's advisory committee for drones, alongside the Civil Aviation Authority (CAA) and Department for Transport.
He also sits on the British Standards Institute committee to help ensure safety and best practice in this field.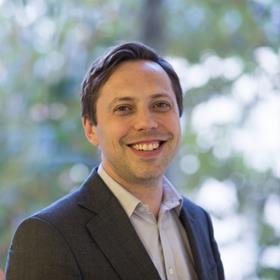 Thomas Stuart, insurance development director at Acturis
As Acturis's insurance development director, Thomas Stuart oversees the firm's commercial lines product team, helping the insurance market move towards greater use of etrading and automation.
As part of his role, Stuart has developed a deep understanding of the players in the market that are able to make bold, strategic decisions in this field and that have teams delivering the most sophisticated etrade products.
He is heavily involved in the formation of artificial intelligence solutions at Acturis, helping insurers tackle some of the trickiest productivity problems.
Stuart has been working with insurers, MGAs and brokers for over a decade, shaping the current etrade market and looking to stretch the boundaries of digital insurance trading and underwriting.
He finds the combination of technology, business process and culture change in the UK insurance industry a fascinating challenge.
Stuart has a background in electronic engineering and has been working at Acturis since 2004.
Since joining, he has managed various teams, including the integration, web development and personal lines products teams.