The insurer will be returning £309m to its shareholders in September
Legal and General has reported a 14% growth in its operating profit to £1.079m for the first half of 2021, compared to £946m for the same period in 2020.
The insurer said the strength of its diversified business model meant it was able to "weather the volatility of 2020", making the business well positioned for profitable growth.
These figures were published today (4 August 2021) within Legal and General's 2021 first half financial results.
The report further highlighted that the insurer's profit after tax saw a notable increase on H1 2020, moving from £290m to reach £1,065m this year.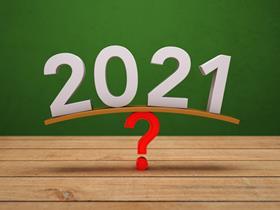 Legal and General will also be returning £309m to its shareholders in September after raising its interim distribution by 5% to 5.18p - last year in H1, its interim dividend was 4.94p.
Speaking about this dividend increase, Karl Morris, director of financials at Edison Group, said: "The dividend is up 5% year-on-year in line with the company's payout policy, supported by stronger than expected earnings - with announced EPS of 17.78p higher than the consensus at 15p - and capital generation of £0.8bn alongside cash generation of £0.9bn.
"The group's Solvency II coverage ratio is also up 10pp year-on-year to 183%, leaving the group well positioned to weather any adverse developments in [its] markets.
"The business continues to flag its strong credentials in environmental, social and governance (ESG) and reiterated its medium-term targets, which include that EPS should grow faster than dividends and that cash and capital generation will significantly exceed dividends by generating £8bn to £9bn of both cash and capital and paying dividends of £5.6bn to £5.9bn."
Legal and General expects to deliver double digit growth in its operating profit by the end of the financial year.
Nigel Wilson, group chief executive, said: "Thanks to the hard work and dedication of my colleagues across Legal and General, we have delivered a strong set of financial results, with earnings per share (EPS) up 21% since H1 2019.
"We expect to deliver double digit growth in operating profit at the full year.
"We are already a leading asset manager and we remain focused on continuing to scale up our asset origination capabilities, which are a unique and important component of our synergistic business model [that] has driven our 22% [return on equity]."
Impact of Covid-19
While Legal and General remains confident in its successful emergence from the Covid-19 pandemic, it believes "Covid-19 is continuing to have a significant impact on customers, people and society at large".
The group has continued to support its stakeholders without relying on government funding.
Legal and General's priorities remain to look after its customers and the wellbeing of its people through inclusive capitalism, which is an initiative to improve the lives of its customers and add value for shareholders via longer term asset investment.
Wilson continued: "We're continuing to make investments that are economically, environmentally and socially valuable, in line with our long-term commitment to delivering inclusive capitalism and supporting the Building Back Better and Levelling Up agenda."
Building back better refers to properties being repaired to incorporate resilience measures following flood damage, making them lower flood risks moving forward. Levelling Up, meanwhile, is a government initiative that invests in infrastructure to improve everyday life across the UK, including regenerating town centres and high streets, upgrading local transport and investing in cultural and heritage assets.