The trade body flags seven key topic areas that are of prime importance for brokers over the coming year
The British Insurance Brokers' Association (Biba) has today launched its 2021 manifesto, themed around 'resilience'.
The 44-page document covers seven key topic areas that highlight brokers' concerns and how Biba plans to address them over the next year.
The manifesto, which underwent approximately 20 drafts during the writing process, is based on broker feedback – this year, Biba's autumn tour was conducted virtually to gather thoughts from around 500 broker members to inform the manifesto's focuses.
Biba chief executive Steve White described the manifesto as a "neat way" of encapsulating members' issues.
The seven topic areas in this year's manifesto are:
Insurance brokers providing resilience with suitable insurance – this discusses signposting, flood insurance and cyber insurance.
Insuring everything on our roads.
Competition, regulation and trading.
Delivering for members and customers.
Taking a different tone
For Graeme Trudgill, Biba's executive director, the 2021 manifesto adopts "a different tone" to past manifestos.
He explained: "The theme is 'resilience' for 2021 and I think we all know why it's resilience - because we all have to be incredibly resilient in these challenging times.
"But also, I felt that insurance itself is the very essence of resilience because insurance builds in financial resilience by the money that it pays if you have a claim. For me, insurance builds resilience, we are having to be resilient right now and also Biba, as a trade association, we're here to help our members be resilient in these difficult times.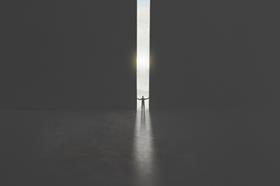 "There's a number of things we're doing with our representation, our regulatory and technical support and other things to help the members in what's a difficult time for them, navigating things like the [business interruption] test case, dealing with clients who are facing such challenging times.
"For us, it's quite a different tone. In manifestos of the past, we've had manifestos which are positive, things about growth and things like that, but right now, it's about getting our heads down and being resilient."
This viewpoint is echoed by member of Parliament and economic secretary to the Treasury John Glen, who in the past has spoken at Biba's London manifesto launch events at the Houses of Parliament.
He said: "The UK's insurance industry has a reputation as a global leader and plays a crucial role in strengthening the resilience of individuals and businesses.
"Insurance brokers play a vital role in this. By helping people find the insurance they need, from terrorism insurance for businesses to travel insurance for individual consumers with serious medical conditions, brokers help strengthen the resilience of the United Kingdom.
"Just last year, brokers arranged £65.1bn of insurance, making a significant contribution to the economy as they help their customers manage risk and create new opportunities. This work will continue to be important, particularly as we begin to recover from the Covid-19 pandemic."
Re-brand
In alignment with the manifesto launch, Biba has also re-branded to more clearly demonstrate its role as a trade association. This includes a new lion logo that features its full name rather than the typically used abbreviation.
The re-brand also saw Biba determine its core values: being approachable, relevant, representative, supportive and acting with integrity.
Other areas of focus for Biba in terms of aiding its members includes exploring sustainable practices, supporting employee mental wellbeing, looking at diversity and inclusion – particularly around attracting and retaining talent – offering career support and encouraging innovation and new solutions, for example parametric policies.