The trade association's executive director says the UK should learn from models used in other countries to produce a 'longer-term' answer to cover pandemic risk
The British Insurance Brokers' Association (Biba) is calling for a shared insurance industry and government reinsurance solution to combat future pandemic risks as part of its 2021 manifesto.
The 44-page document, which was published today, is themed around 'resilience'.
The second section addressed by the manifesto is 'Resilience to Covid-19', reflecting the challenges that brokers faced last year as a result of the pandemic.
Biba's executive director Graeme Trudgill said: "Covid-19 as part of a pandemic is a fundamental risk, not something you can easily capitalise for, you can't easily model.
"For us, it was never in a reasonable contemplation of a customer or your traditional insurance broker to have this kind of risk suddenly appearing and doing the damage that it's done."
One solution outlined in the manifesto is for a combined industry and government scheme that mirrors the existing Pool Re approach. Trudgill believes this is "more of a longer-term" answer "for the second half of this year".
He continued: "Pandemic can't just easily be picked up by the general insurance market and what we see in other countries is a sharing between the state and the private sector on pandemic risk.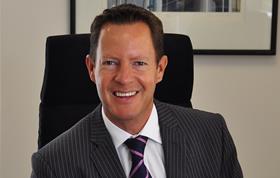 "The proposals that we've put to government were something akin to Pool Re, for example, where the insurance market architecture remains, we deal with the immediate small claims, but then if it grows to be the size that we've seen now, the government would step in and assist with a Pandemic Re solution."
Although Biba presents the general premise of a Pandemic Re programme in its manifesto, Trudgill added that there is still a lot of work to be done on the format of the potential scheme and how it would work in practice.
"There's loads of models it could take. [It could] be compulsory with everybody paying a small amount of money, but then some businesses would say they don't really want to do that, make a contribution, so then would it be voluntary? If it was voluntary, would you get enough capital to capitalise something like this?" he questioned.
Continuing challenges
The manifesto further recognised that brokers are still experiencing challenges when it comes to finding insurance solutions for their clients because of the lasting impact of the coronavirus pandemic – something that Biba promises to assist with.
The trade body flagged that there are some available areas of cover that includes Covid-19, such as medical expenses insurance within travel policies and employers' liability (EL) products.
However, Trudgill mused that many travel insurances are now excluding Covid-19 from policies, while EL providers may decide to reduce or refuse to offer cover to certain sectors in order to mitigate pandemic risks.
Biba applauded the government's schemes for trade credit and the film sector, stepping in where insurance has not been available – it urged the state to continue with these schemes until "insurance capacity returns".
The trade body also welcomed interventions around designated settings in care homes, however it emphasised domiciliary care workers may stull struggle to source insurance for Covid-19, so more government intervention may be required.
Cover clarity
The FCA's business interruption test case signalled to the insurance sector a key problem around the clarity of insurance products and ensuring customers understand what their policies cover and what they do not cover.
This is something Biba is going to be working on over the next year, in conjunction with the Chartered Insurance Institute's Transparency Forum, in order to reduce the expectation gap between what insurers and policyholders believe they have cover for.
Biba also urged insurers not to simply issue blanket exclusions, adding that a wide choice is still needed for customers.
Its manifesto read: "Before Covid-19, in policies that covered non-damage business interruption (NDBI), there were 32 existing notifiable diseases, such as Legionella, that were insurable.
"Biba is appealing to the insurance market to continue to provide cover for these conditions and not to exclude them through a wider notifiable disease exclusion. This is important cover and is needed if Pool Re NDBI cover is to attach.
"Similarly, Biba thinks it's important that risks are considered on their own merits and insurance brokers can work with insurance companies to avoid blanket exclusions on public liability insurance."
Preventing underinsurance
Biba's manifesto further discusses the impact of Covid-19 on brokers within its section on signposting and ensuring that brokers help clients find suitable insurance products.
In particular, Biba is concerned about the risk of underinsurance caused by business models changing due to the pandemic.
Trudgill explained: "What we're seeing is the underinsurance risk going through the roof at the moment.
"Due to Covid, we've seen risks really changing. For example, a gin distillery normally makes gin, now making hand sanitiser. Businesses that usually sell face-to-face, now selling online.
"Working with Aviva and Allianz, what we've identified is that two-thirds of businesses have changed their business model, but only 10% have changed their insurance programme. There's a potential risk of a lot of underinsurance out there and businesses might not have the right cover.
"There's a lot of work for the broking community to do and as they speak with their clients to try and make sure they understand those changes of the business, they notify those changes and the correct cover is then sought.
"A lot of activity is going to be going on with us, with the Federation of Small Business, with the CBI, for example, to make sure that the awareness is out there."
Trudgill added that Biba's approach to challenges arising from the pandemic would be flexible in order to meet any changes that occur.