A 'truly healthy' workplace culture must be 'inclusive, diverse and equitable to everyone', says chief executive
Marsh UK and Ireland has committed to employing 30 autistic colleagues, as chief executive Chris Lay said the firm is only "scratching the surface" in its most recent employee resource group (ERG) focused on "accessibility".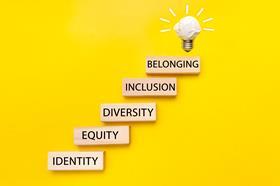 The announcement follows Marsh McLennan's UK based colleagues – at businesses including Marsh, Mercer, Guy Carpenter and Oliver Wyman – voting to choose charity Ambitious about Autism as its partner for 2021 to 2023 (February 2021).
The 30 hires will take place during the three years of the firm's partnership with the charity – equating to ten employees per year.
Marsh UK and Ireland was also a founding member of the Group for Autism, Insurance, Investment and Neurodiversity (GAIN) earlier last year (September 2021), alongside insurers Aviva, Swiss Re, Zurich, broking association BIBA and insurtech UnderwriteMe.
Talking on boosting the social element in terms of Environmental, Social and Governance (ESG) at the Airmic Conference in Liverpool earlier this week (7 June 2022), Lay stated that the business had decided to make this move with the aim of "really understanding what it's like to work with, alongside [neurodivergent people] and embrace different ways of thinking and approaching things in the workplace".
The chief executive further noted that the firm currently holds "seven or eight" ERG meetings per year, compared to two per year four years ago. He added that he expected this number to increased further – "we need 20 plus".
Representing communities
"We should spend time trying to seek and to understand where people are and to help them on their journey, rather than starting from a position of 'where am I and where do I want to get to?'" he said.
However, "that's not how most people show up in the workplace", he added.
Lay therefore said that Marsh "are trying to explore just how many different parts of our community – we've got 13,000 colleagues in Marsh McLennan in the UK – want their voice to be heard, how they want to be engaged, how they feel they need to be better represented and how it can have an impact in our community with our clients in the communities we serve."