Too many organisations 'simply aren't prepared' for cyber risks, says Coalition's head of insurance
San Francisco-based cyber insurance and security MGA Coalition has today (30 June 2022) announced a new multiyear capacity partnership with insurer Allianz.
The agreement will see Allianz back Coalition's existing US cyber insurance programmes, as well as lead the MGA's UK centric cyber programme when it launches later this year.
The deal aims to expand Allianz's SME and mid-market cyber business in both the UK and US.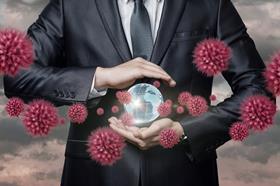 Shawn Ram, Coalition's head of insurance, said: "Far too many organisations simply aren't prepared to manage and mitigate cyber risk.
"Coalition offers demonstrably better protection from cyber threats and with Allianz's support, we will be able to provide cyber insurance to more organisations worldwide."
In March 2022, Coalition's run rate gross written premium reached nearly $740m (£608m) and the business served more than 160,000 customers.
Cyber risks
Allianz cited that the global economy loses up to $1.5tr (£1.23tr) annually due to cyber attacks.
Scott Sayce, global head of cyber at Allianz, added: "Cyber is one of the top risks for businesses globally and while the risk landscape is not getting any easier, we are expanding our offering for customers.
"We constantly urge our customers to strengthen their cyber defenses and, with its innovative approach to cyber risk, Coalition has proven that data and technology can be very effective to prevent and resolve cyber claims."