Centrix Underwriting managing director Mark Hands explains what is on the MGA's agenda in the next 12 months, including the development of new products to fulfil broker needs
In Insurance Times' 2021/22 MGA Survey, Centrix Underwriting received a four star rating from brokers. What is your reaction to this?
To be rated as a four star MGA and ranked 8th in the overall league table is an incredible achievement for a new survey entrant like Centrix. To say I am delighted would be something of understatement - for fellow football fans, it feels like we have won the Premier League, the FA Cup and the Champions League all at once.
I founded Centrix in May 2019 with a vision to transform the MGA landscape - and I really do believe we are shaking up the market.
We have an extremely capable board of directors, who have supported me immensely over the last two years, alongside a highly experienced and motivated underwriting team.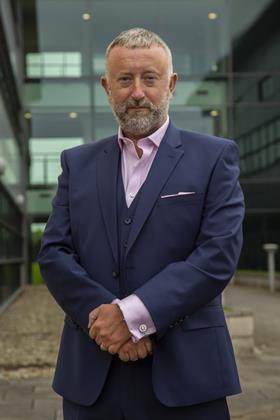 The survey demonstrates how highly our broker partners think of us. We have strong broker relationships, which is testament to the following we have in the market.
Being a truly independent MGA and not part of a large broking group or a consolidator also works to our advantage. Brokers place business with Centrix knowing that they are not dealing with a potential competitor.
Accoring to this year's MGA Survey, which polled more than 1,000 brokers, 69% of respondents are moderately or very concerned about the prospect of an MGA losing its capacity. How do you reassure Centrix's broker partners on this?
Centrix works with a number of capacity providers and has multiple providers on our more popular products.
If we take commercial combined as an example, we are able to place business with four different insurers. We currently have 12 different insurers working with us, all of whom are A rated.
Our broker partners can rest easy - we have plenty of capacity and are not a one capacity MGA like a lot of our competitors. Our eggs are in a number of baskets, to avoid the impact of losing markets.
What do you feel will be your MGA's biggest challenge over the next 12 months?
Our biggest challenge is how we maintain and build on the momentum we have created. Service has been key to our success and we will need to keep delivering a first class service to our brokers. A fantastic challenge to face and one which fills me with tremendous excitement.
Our team will grow and we will need to bring in motivated trading underwriters with the desire to succeed and take Centrix to the next level. It would be tremendous to break into the top five in next year's survey and move up to a five star rating.
What new products or service developments do you have in store for the broker community across the next 12 months?
We have a project underway looking at our online quote and bind offering, with a view to getting the majority of our products on the system. At the moment, our liability led products are on the platform, alongside our retail product, but not our hospitality and property owners' products.
Conversations are underway with regard to writing business in Northern Ireland and we are pushing our recently launched unoccupied property owners' (commercial and residential) product.
There's always a lot going on at Centrix. We have built a highly successful business in a very short time frame and we will be looking at building new products that add value for our brokers. A good example is our unoccupied property owners' product - our broker panel was struggling to place these risks and we went away and built a product for them.