The new platform aims to improve the insurer's efficiency and support rural communities to thrive, says risk management managing director
Insurance firm NFU Mutual has partnered with risk management business Risk Solved, to improve its loss control and health and safety services.
Risk Solved provides a software as a service (SaaS) global risk management platform, which provides real-time data insights to brokers and insurers. It aims to improve insurance portfolio profitability, as well as support the delivery of unique products and services.
Brokers that use Risk Solved's software to collect data remotely via video surveys can also reduce their travel time and costs.
Andy Manson, managing director at NFU Mutual Risk Management Services, said: "We needed a solution which served our business needs, but most importantly, helped us work with members to protect what matters most to them.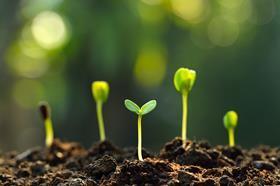 "This platform does just that, helping the risk management function to scale efficiently to inform underwriting, better support our field teams and deliver improved digital services to our customers.
"It was imperative that the solution we selected not only supported our current method of operating, but delivered a futureproofed digital solution for the next generation.
"NFU Mutual is part of the fabric of rural communities and we use our expertise to help these communities thrive. The Risk Solved platform will help us do that more efficiently and, importantly, more sustainably."
A great fit
Debbie Baker, global sales and marketing director at Risk Solved, added: "We are thrilled to have been selected by NFU Mutual.
"NFU Mutual set us some challenging targets, milestones and deadlines last year to prove our capabilities.
"Our application is a great fit. NFU Mutual's field experts can be liberated from many aspects of data collection activities, making it more efficient and allowing them to concentrate on delivering their expert advisory services."