The new team brings 'decades of experience in the construction and transport sectors' to the group, says chief executive
PIB Group has acquired Fingal Insurance Group in a move that further expands its footprint in Ireland and Europe.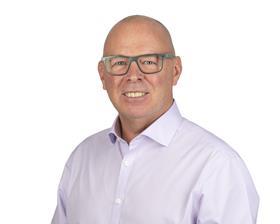 Established in 1982, Fingal Insurance Group is a commercial insurance broker specialising in the construction and transport sectors. The firm created a scheme for plant and machinery insurance in the mid-90's, which continues to operate today.
The broker's team of 18 will continue to operate from their base in Swords, Ireland, as part of the move.
While welcoming its latest members, PIB Group chief executive Brendan McManus said he was "absolutely thrilled" to have the Fingal team on board.
He continued: "They bring decades of experience in the construction and transport sectors, which will broaden our growing proposition in Ireland and choice of products for customers.
"Through PIB's investment I look forward to seeing the company continue to succeed while enjoying many new opportunities and leveraging the strength of being part of a bigger group.
"They'll also be in good hands as they start to connect with new colleagues in Ireland who will do a grand job in helping them to settle in."
'Diversity of opportunity'
Fingal managing director Conor McCarthy, meanwhile, shared that the broker was first introduced to PIB through its relationship with insurance broker Citynet because of its focus on construction and heavy risk.
"The diversity of opportunity is very attractive and hearing the ethos of other companies who have been bought by the group has made us feel very comfortable about our future," he said.
PIB Group snapped up Citynet earlier in December 2017.
Over the past 12 months, PIB's buys in Ireland include Campion Insurance (November 2021), Creane and Creane (April 2021), Oliver Murphy (September 2021), as well as Alan Tierney and Partners (January 2022).
McCarthy added: "I'm delighted Fingal Insurance Group has become part of PIB Group, which will mark the next step in our evolution.
"Getting to join a big partner like PIB is a very positive step for our clients as well as our staff.
"We very much look forward to playing an active part in PIB's growth and success in Ireland."