Current estimates suggest over 1000 properties have been affected by the Yorkshire floods
Based on comparable flooding events of recent times, the cost of the Doncaster floods could reach half a billion pounds, double that predicted by PwC earlier this week.
"More comparable flood events to those at the moment are those of September 2009 and November 2012 which flooded around 1000+ properties causing £206mn to £500mn in insured losses, respectively," Daniel Bernet, senior product management analyst at risk manager RMS told Insurance Times.
"The current flooding in the north of England is locally severe, however, on a national scale it's a rather minor flood event. According to the Environment Agency, currently 400 houses are reported to be flooded, with 1200 houses evacuated.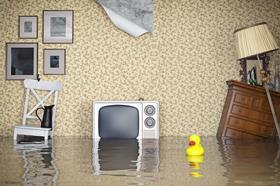 "In context, other recent major flood events caused flooding to several ten thousand properties," Bernet added.
Bernet cited the example of storms Desmond and Eva/Frank in December 2015/Jan 2016, which flooded 19,000 properties, and the summer floods of June/July 2007 where over 55,000 properties were flooded.
"Losses from these events accumulated to several billion pounds, ie economic losses in 2015/16 were between £1.3bn and 1.6bn (with £1.142bn insured), and the 2007 summer flood cost £3.2bn (with £1.8bn insured). Insurance penetration rate is generally high.