Zurich's head of SME Paul Tombs tells Insurance Times what the insurer has been doing to become the 'most agile' in the UK and explains its latest developments for the Zurich Online platform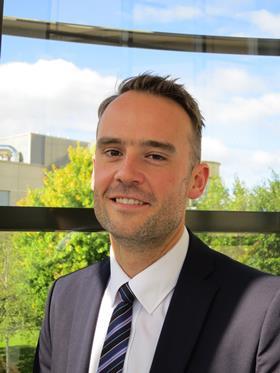 The Insurance Times Etrading Survey 2021 is open - brokers are encouraged to share their views of their etrading partners before the survey closes on 9 April.
While the annual survey is live, Insurance Times will be speaking to a wide variety of insurers that are involved in the survey, to discuss the progress that has been made over the last year, as well as what future developments in etrading could benefit brokers.
Here, we speak to Zurich's head of SME Paul Tombs.
The Insurance Times 2021 Etrading Survey is now open to UK brokers investigating a number of core areas. One area we are investigating is the quality of support available through etrading platforms. What developments have there been in this area over the last year?
Zurich has been working hard to become the most agile insurer in the UK, continuing its transformation strategy and investment in SME etrade capabilities to make it much easier for brokers to interact and trade with us.
In 2020 alone, we helped with almost 400,000 etrade broker queries over the phone, via live chats or system referrals, increasing broker satisfaction to a net promoter score of +63 for the year.
On top of that, in September 2020, we launched a new digital trading model, which has improved our response times even further and enabled us to increase the trading support from Zurich's SME underwriters.
Yet again, our broker satisfaction net promoter score has continued to climb since the start of 2021 and we are devoted to fulfil our appetite to trade and carry on providing the highest level of service to our broker partners and customers.
Another area brokers are rating in this year's survey is the usability and trading ease of etrading platforms they frequently use. Do you have any updates here?
Zurich is focused on making the etrade journey as easy as possible for brokers, backed up by our expert underwriters, if and when brokers need them - over the phone, live chat or through the platform. Zurich co-created its Zurich Online platform with brokers.
Having brokers at the heart of the design of question flows and screen layout has been integral to making it an intuitive and easy to use platform.
Zurich continues to refine and improve its broker etrade journey and uses feedback from its 400,000 annual broker contact points to gain vital feedback to prioritise enhancements.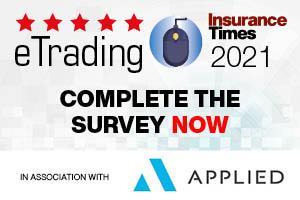 An important aspect for brokers while etrading is the quote and buy stage, as well as the referral process. How is Zurich ensuring these stages are frictionless for brokers?
Zurich's etrade team and SME underwriters are driven to deliver the best possible service to our broker partners.
This means responding quickly to referrals, the majority of which are completed in minutes, as well as continuously enhancing Zurich's etrade platform to reduce referrals, increase enrichment and improve the broker journey and experience.
When a broker wants expert assistance, then Zurich is open to trade however the broker wants to - over the phone, through live chat or through the platform.
Zurich actually invested more in new telephony infrastructure in 2020, despite the Covid-19 pandemic, rather than reducing or removing telephony services to brokers.
In the 2021 etrading survey, Insurance Times is asking brokers how they think the etrading arena will develop over the next five years. How do you see etrading evolving over this time frame?
Etrading volumes will continue to grow as brokers gain more confidence in placing risks online and also benefit from greater efficiencies.
Zurich has continued to see growth in etrading volumes as well as the percentage of business etraded, with 98% of Zurich's new SME business being conducted through broker self-serve etrade, including more complex SMEs with a commercial combined product.
In the future, we will see further enhancements in data enrichment, with new sources of data, process refinements and automation to improve trading for brokers and reduce any friction points. We will see insurers focusing on where underwriters add most value in the etrade process.
Zurich's view is that technology enhancements will play an important role, but the insurer service model wrapped around good technology, with expert and highly responsive underwriters and trading interventions at the points they are most needed by brokers, will be the key to successfully supporting brokers and SMEs to etrade more in the future.