Up to one third of companies making business interruption claims during lockdown are still waiting for compensation
Around one third of companies making business interruption (BI) insurance claims to cover losses during the Covid-19 pandemic are facing a logjam in receiving compensation, which is subject to "delays" and "manual scrutiny", according to Momenta Group.
The contingent resourcing firm noted the issue after it had been asked to temporarily source staff for a number of national insurers due to the increased demand in claims since the Supreme Court ruling in January, which mainly ruled in favour of SMEs receiving insurance payouts following pandemic-related losses during 2020's first lockdown.
However, a "grey area" is hampering insurers' ability to pay out, said Momenta Group.
This lies in proving an organisation's "loss of earnings" amid numerous lockdown tiers, often with regional variations, which caused differentiating effects on trade. Plus, customers also changed their behaviours as a result of the pandemic.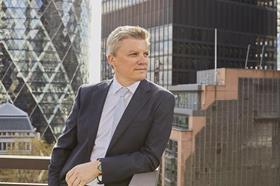 Richard Stevens, chief executive and founder of Momenta Group, said: "This grey area of undefined exceptional circumstances has affected a number of industries from construction to retail and hospitality – all of which had stop-start experiences during tiered lockdowns.
"This is typified by businesses which were seemingly able to stay open, yet their losses fall under the classification of 'exceptional circumstances' – a category insurers have left open for claims which need to be investigated, often with greater scrutiny, time and manpower."
'A difficult task'
The latest data from the FCA indicates there are more than 50,000 companies still waiting for claim payouts, while approxiamtely 10,000 policyholders have received payment.
So far, a total of £599,790,926 has been paid out by insurers for either interim or final BI claims payments across 13,670 claims.
Further explaining the identified "grey area", Stevens said quantifying losses "requires manual reviews, appropriate research and relies on the claim clearly reflecting these losses amidst a climate where a number of these businesses could legally trade – this has placed strain on the remediation teams."
He continued: "The delays in [receiving] remediation lies in calculating this impact which is admittedly, a difficult task. This scenario throws up so many questions for claims handlers. Is it right to compare to previous trading versus anticipated?
"In hospitality, can a like-for-like run up to Christmas be compared to previous [years]? Businesses relying on footfall, for example, were absolutely impacted and if many other companies around them were closed - how much trade might they have lost as a result?
"These are typical questions and scenarios that have to be evaluated. These cases cannot be reviewed on a generic level and individual factors which must be taken into consideration has delayed the process."
Based in London, Momenta has deployed skilled associates within the financial services, legal, technology and training and development sectors. The firm has teams in the UK, USA, Australia, India and Hong Kong.