The results for the MGA five star ratings are in - four MGAs have made the cut to achieve five stars each for their service, but can you guess who they are?
The Insurance Times MGA Star Ratings site is now live!
The first Insurance Times Five Star ratings for MGAs has just been released, with some very interesting findings and feedback.
More than 1,300 insurance brokers nationwide took part in the Insurance Times MGA Survey to reveal how they rate the service they receive from their MGA partners.
Lorega, MPR Underwriting, Gresham Underwriting and DOA Underwriting have all come out on top in our first Insurance Times 2020 MGA Survey.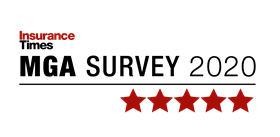 All four MGAs were awarded five stars by brokers, whilst 25 MGAs were awarded four stars and below.
Click here to visit the new Insurance Times MGA Star Ratings site, which includes insight into the 29 leading MGAs in the market as well as highlights broker feedback and concerns.
The MGA Five Star ratings aim to provide a practical tool for brokers to assess their MGA partners based on the experience of their peers, helping brokers to justify their recommendation to clients and offer a better service to their customers. The ratings also assist MGAs to benchmark their performance against their competitors, identifying elements that help them stand out from the crowd as an exceptional MGA partner, based on reviews by brokers.
The following company pages are accessible to all. The MGAs included are listed below in alphabetical order:
Below are a few examples of the broker feedback received about this year's five-star rated MGAs. To see more star ratings and broker feedback, click on the MGA name above, or for more details on how to acquire the Insurance Times MGA Data Insight Book click here.

One broker based in London said of Lorega's overall service: "Willingness to help us as brokers with great advice, assist with cases that aren't even their clients and provide incredible service and a shoulder to lean on to those who are their customers when they need help the most."

One broker based in the Midlands said of MPR Underwriting's overall service: "MPR are very approachable, quick to respond and can place risks that the composite insurers are unable to write."

One broker based in London said of Gresham Underwriting's overall service: "Really flexible, offer true underwriting - no computer says no mentality!"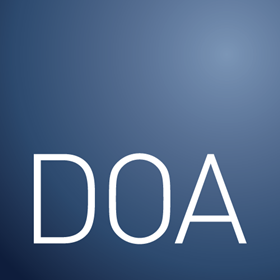 One broker based in the North West of England said of DOA Underwriting's overall service: "Great service and products, and pricing is very consistent."
More than 1,300 brokers took part in this year's MGA survey and shared their concerns for the year ahead, expressing how they would like MGAs to assist them. Listed below are just a few concerns shared by brokers - to see more, please visit the broker concerns section of the MGA Star Ratings site. Feel free to add your concerns throughout the year for MGAs to address.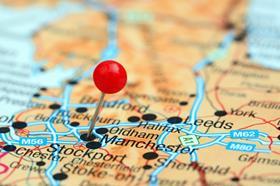 Broker concerns
One broker based in the North West of England felt concerned about the "decreased capacity and restricted coverage in the financial lines market as a whole, plus what may be an unprecedentedly hard market over the coming 24 to 36 months or more will undoubtedly lead to composite insurers restricting their appetite to more 'vanilla' risks. Hopefully the more technically skilled MGAs will be able to underwrite profitably while maintaining the broadest possible cover at competitive pricing."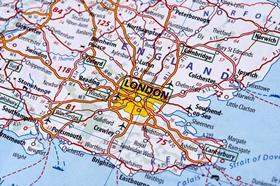 A broker based in London felt concerned about the "Shrinking capacity in the D&C PI arena, massive rating increases in the listed D&O market. MGAs are providing flex in this area, but not sure how long this may last."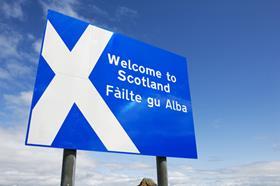 One broker based in Scotland felt concerned about "Unknown times ahead post Covid. Clients will ask for Covid BI cover and if MGA partners can offer this, it will greatly help."
Share your opinions and view more broker concerns by clicking here.