Romero Group credits investment in people for another consecutive year of growth
Romero Group posted a Covid-defying 20% growth in adjusted EBITDA in its latest set of annual results.
EBITDA rose to £4.7m in 2020 – up from £4.1m in 2019, the company said in its results released yesterday.
Income from commissions grew £2.5m over the previous year, with total commissions equalling £17.5m.

Romero Group comprises of Romero Insurance Brokers Ltd, Club Insure Ltd, Booking Protect Ltd, JSV Events Ltd and We Are Wellbeing Ltd.
This means that Romero Group has achieved yet another consecutive year of growth which it puts down to its investment in people such as newly appointed chief commercial officer Paul Judge and broking director Richard Towler, and more hires will follow.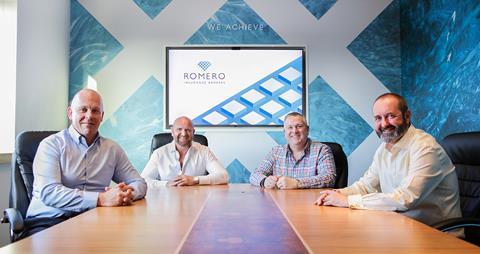 Combined Judge and Towler have 30 years of experience in broking and client development, they will be working closely alongside the existing team to boost the broker's independent philosophy and commitment to put clients first.
Justin Romero-Trigo, group chairman and chairman said he was excited to start this new chapter of growth for the business building on last year's remarkable results.
"Coming off the back of a challenging year for us all, I'm proud that our teams have continued delivering exceptional service for our clients and going the extra mile to solidify our place as the UK's best, truly independent broker. It's an exciting time to welcome new members of the team on board, and I'm looking forward to building on the year's success to deliver more outstanding results together," he continued.
Exceeding expectations
Just one year into its five-year financial goal, which was to double the size of the business, Romero Group has already exceeded this expectation despite the challenging Covid-19 pandemic.
For example, during the recent Supreme Court appeal ruling on business interruption cover brought by the FCA, Romero worked alongside the FCA and legal counsel to fight for its policyholders.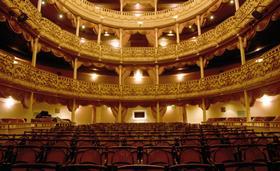 Technical claims manager, Stuart Dobbins, said: "It's been undoubtedly a long slog, with the FCA's Test Case on Business Interruption running into many months of debate and appeal.
"However, I'm pleased that our hard work has paid off, and many of our clients will see a financial lifeline that will be the difference between going under and surviving to reopen once more."
Meanwhile, the team is also being continually up skilled after the launch of the Romero Academy – underlining the group's vow to invest in grassroots talent which includes an in-house training manager and suite of bespoke educational content.
Managing director, Simon Mabb added: "Our people are the lifeblood of the business and being able to support their growth is really rewarding.
"We can already see the incredible difference the Romero Academy has made to the service our clients' receive, and to the team members who are gaining real value from progressing their careers. I'm really proud of everything they've done to grow themselves, and the business."
Romero Group was founded in 1997 by Romero-Trigo and now manages over £100m of commercial insurance premiums.
Romero Insurance Brokers won Independent Broker of the Year at the Insurance Times Awards 2020 for the third time.