Romero has also recruited 10 graduates for its new trainee programme
Rugby legend and former Leeds Rhinos player Kevin Sinfield has opened Romero Insurance Brokers seventh UK office in Harrogate's Cardale Park, alongside the firm's managing director Simon Mabb.
Sinfield joined Romero as a partner earlier in 2021.
Daniel Atkinson, Romero's associate director, joined Mabb and Sinfield at the opening - he will be based at the newly opened Harrogate branch.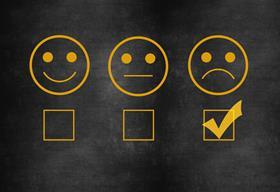 The new office is designed to contribute to the national coverage offered by Romero, which already has offices in Leeds, Halifax, Stockton, Manchester, Nottingham and London.
Romero's managing director Simon Mabb said: "It's such an exciting time for the business.
"Not only are we able to offer our bespoke service to a wider range of clients thanks to our new Harrogate branch, we're also able to invest in our future teams with a fantastic cohort of graduates joining the business.
"To be able to see the future of our industry developing is really exciting and I'm looking forward to seeing the fresh perspectives they can bring to Romero, as well as the support and training we can offer them."
Organic growth
In its last set of financial results, published in February 2021, Romero recorded 30% organic growth throughout 2020 and into 2021, despite the Covid-19 pandemic.
This growth has been achieved without any external debt or investment.
Romero attributed this result to a commitment to adding value to its commercial partners, delivering a personal service and nurturing strong relationships with its clients, which has also helped the broker's retention rate grow year-on-year to over 98%.
The broker's growth is underpinned by an investment in talent. For example, coinciding with the opening of its seventh UK office, the firm recently recruited 10 graduates for a new trainee programme.
The graduate trainee programme will use a multidisciplined approach, giving the recruits exposure to broking, client relationship management and claims handling across the Romero estate, ensuring a breadth of experience and underpinning the broker's commitment to excellence in all areas of the business.
Romero Insurance Brokers' chief executive Justin Romero-Trigo said: "I'm proud to be opening our new branch, which further extends our reach and allows us to continue delivering the exceptional service we've built our reputation on.
"It's important to me that we are accessible to our clients. In an environment where many brokers are consolidating and closing branches, I'm pleased we're able to maintain and invest in the personal relationships that are so essential to what we do.
"The bedrock of this growth and flexibility is all down to our incredible team and the fact that we have achieved all of this totally organically, without any external investment or debt, giving us the flexibility to always do what's best for our clients, not shareholders."