The settlement figure has not been disclosed
An out of court settlement has been reached for a case in which the Bloody Bay Hotel Group sought to recover up to $10m in overcharged premiums from Lloyd's broker Besso.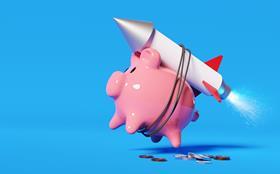 Bloody Bay had claimed that broker Charles O'Sullivan had been making "secret profits" from the group by inflating premiums during his time at Besso.
However, the case has now been settled outside of court.
A spokesperson for Besso told Insurance Times: "We confirm that the litigation between Besso and Bloody Bay has concluded with parties reaching a mutually acceptable settlement, the terms of which are confidential."
O'Sullivan, a former managing director of two Lloyd's brokerages, was dubbed the 'Pirate of the Caribbean' after he masterminded a "grossing up" scam by twice charging clients a concealed six-figure fixed fee and premiums.
The complainant in the case, a group of 14 luxury hotels based in the Caribbean and Florida that trade as SuperClubs consortium, had been locked in an ongoing battle to recoup losses for several years.
The settlement figure has not been disclosed for reasons of commercial confidentiality.
Unfit and unsuitable
O'Sullivan worked at Besso between 2004 and 2011 before moving to Bennett Gould and Partners, where he was fired for gross misconduct in 2012.
As part of his illegal activity he conned one hotel group out of $150,000 (£118,000) by wrongly charging a concealed fixed fee on top of $406,000 (£321,000) in brokerage.
In March 2017, he was found guilty of three counts of discreditable conduct during a Lloyd's tribunal.
He was declared "unfit and unsuitable" and was ordered to pay back £140,000 in costs, which was reduced by £10,000 during the appeal. However, he was spared a fine because of the financial impact of being suspended from his £350,000 per annum job.
Global broker and financial technology firm BGC Partners bought Besso in January 2017.
In July 2018, a High Court judge ordered O'Sullivan to pay Bennett Gould and Partners £1.2m in damages for misrepresentation. He subsequently declared himself bankrupt, before fleeing to Spain.
In May 2021, the Ardonagh Group acquired the insurance operations of BGC Partners for a cash consideration of $500m (£366m).