He is the longest standing board member of the Chartered Insurance Institute's executive team
The Chartered Insurance Institute's (CII) executive director of development Steve Jenkins will be leaving the professional standards body after a 15-year tenure to explore other opportunities.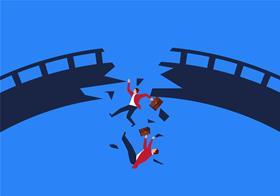 Steve Jenkins, development director at the CII, said: "Over the last 12 months I have been taking stock of what I want to achieve and now is the time to move onto the next stage of my career, where I am exploring some non-executive opportunities and increasing my commitment to the magistracy, as I think that if you have been fortunate in your career there comes a time when it is important to give something back."
Jenkins is the longest standing member of the CII's executive team, having joined back in January 2006.
Over his time there he was responsible for the commercial performance of the CII.
He added: "Over recent years the insurance sector has made great strides embracing all aspects of professionalism.
"I am very grateful for the opportunity I have had at the CII to support this and, in particular, I am proud of the part I have played in the development and expansion of corporate chartered status."
Prior to the CII, Jenkins worked as the head of strategic partnerships at AXA Sun Life for three years.