Two senior leaders are also leaving the business
Retail banking organisation Tesco Bank has firmed up its c-suite by making two interim appointments permanent.
Debbie Walker will continue as chief risk officer, while Gary Duggan will stay in place as Tesco Bank's chief insurance officer as well as chief executive of Tesco Underwriting - a subsidiary of Tesco Bank.
Walker and Duggan have both been operating in these roles on an interim basis since June 2021. Their permanent appointments will take effect once regulatory approval is gained.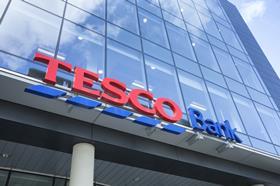 Once approved, Walker will also become a member of the Tesco Bank board.
Tesco Bank's head of legal Fiona Burden has also been promoted to succeed Michael Mustard as legal director and company secretary.
Mustard will leave the business in February 2022 to pursue an alternative sector and job role.
Director of colleague experience Jacqui Mallin is additionally leaving Tesco Bank after serving a five-year tenure - the process to recruit her successor is underway.
Gender balance
Commenting on these appointments, Tesco Bank chief executive Gerry Mallon said: "I'm delighted to confirm these appointments.
"They demonstrate the strength of our succession planning, with both Debbie and Fiona being internal appointments, and our commitment to an effective gender balance in our executive team.
"Having joined us on an interim basis, Gary helped transition Tesco Underwriting to being a wholly owned subsidiary of Tesco Bank and is joining the team on a permanent basis at an exciting time for the business.
"Michael and Jacqui will leave with our best wishes and thanks for their contribution to Tesco Bank. I now look forward to working with Debbie, Gary, Fiona and the rest of the executive team as we continue to help Tesco shoppers manage their money a little better every day."