Collectively, the two ex-Marsh hires have more than 50 years of experience in insurance and risk management
Bradford-headquartered independent broker TL Dallas has launched a new division, led by two ex-Marsh Commercial staffers.
The duo, ex-Marsh account executive Simon Drew and former associate director Mark Wilding, have opened their first office in Settle, North Yorkshire, under the name Dallas Wilding Drew.
Combined, the pair have more than 50 years of corporate insurance, personal insurance and risk management experience.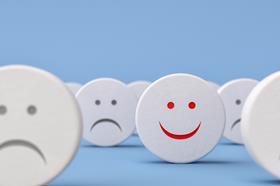 Tim Mortimer, commercial managing director at TL Dallas, said: "We are thrilled to welcome Wilding and Drew to the TL Dallas group.
"They are both first rate operators with extensive knowledge, experience and networks and will provide valuable services to the local community.
"The opening of our new North Yorkshire office is in line with our strategy of attracting high quality individuals and expanding our footprint to help us achieve our growth aspirations.
"This move means we can continue to offer our clients the best service possible through our independent operating model."
Exploring opportunities
As part of the wider TL Dallas group, Dallas Wilding Drew has the capability to offer a wide range of insurance services for both businesses and individuals.
The new operation will service customers in the local area as well as further afield, taking advantage of TL Dallas's size and scale across its extensive UK office network.
Drew said: "Our focus as trusted advisors is to deliver the best value for money that we can for our clients across general commercial and corporate insurance.
"We have exciting plans for growth - Wilding and I are looking forward to delivering on this as part of the TL Dallas family."
Wilding added: "Both Drew and I have been given an incredible opportunity to build a business with TL Dallas under the Dallas Wilding Drew brand.
"We had been exploring opportunities to launch a venture together and following conversations with the TL Dallas board, the Dallas Wilding Drew proposition evolved.
"We are delighted to be part of such a successful group whose values are aligned with our own and we're looking forward to celebrating many successes together over the coming years."
TL Dallas was established in Bradford in 1919 by Scotsman Thomas Lessels Dallas, who had previously worked with Christian Salvesen and Scottish Life.