Amanda Blanc's EMEA unit remains flat on premiums, with UK and Germany a drag
The UK, along with Germany, acted as a drag on growth at Amanda Blanc's Zurich EMEA arm.
Third quarter results showed nine-month premium flat at $11.5bn, compared with the previous year on a like-for-like basis.
"In EMEA, gross written premiums increased 5% in US dollar terms and remained flat on a like-for-like basis, with growth in commercial business in Switzerland, and in Portugal, offset by reductions in Germany and the UK," Zurich said today.
Blanc took over the EMEA unit in the fourth quarter of this year, having left her AXA UK and Ireland role earlier in 2018.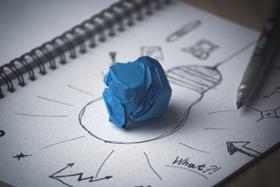 Subscribers read more
Overall, Zurich property and casualty was flat on a like-for-like basis with $25.8bn pulled in so far this year.
Blanc mission
Blanc leads the biggest unit at Zurich property/casualty, closely followed by the North America ($11.45bn) and then Asia Pacific and Latin America, the two far smaller businesses.
Blanc's boss Mario Greco, has previously said he is hungry to expand in SME – an area where Zurich UK trails behind several rivals in size.
Blanc is highly-rated by brokers, but they have stressed how difficult it would be for Zurich to make real SME headway in such a mature market.
Meanwhile, Zurich revealed it had taken a hit from Hurricane Michael.
"Weather and natural catastrophe losses over the first nine months were slightly above expected levels. In the fourth quarter, losses related to Hurricane Michael are estimated to be approximately $175m," it said today.