Government proposals are positive news for the insurance industry still reeling from the reduced Ogden rate rise
The ABI has welcomed a government proposal to introduce a graduated driving licence for young/new drivers in a bid to curb accidents.
The proposals, published today, are part of the department for transport's two-year road safety action plan and could see new drivers face limits on what they can do on the road.
They include a minimum learning period, not driving at night, or not having passengers in the car of under a certain age.
"The potential for Graduated Driver Licensing to dramatically improve road safety in the UK is indisputable and insurers have long called for its introduction," said James Dalton, ABI director of general insurance policy.
"Research commissioned by the Government in 2013 concluded evidence of its effectiveness was overwhelming and it has already delivered great results in places such as Canada, New Zealand, California and parts of Australia. Given this, the road safety action plan should focus on the practicalities of introducing such an approach without delay," he added.
"Deadly"
However, telematics pioneer Mike Brockman slammed the proposal to restrict night driving as "deadly".
"Limits on passengers is a good idea, but night-time curfews kill. If you put young drivers under time pressure to get off the road by a certain time, the high probability is that they will speed and we know the consequences of speeding.
"These proposals are poorly considered, discriminatory and impractical. Not all young drivers behave the same way, there are major differences in behaviour between male and female drivers yet these changes could be wholesale."
Insurer LV= also welcomed the plan, with claims director Martin Milliner commenting: "We strongly urge the DfT to adopt Graduated Driving Licences as this is proven to be the best way to prevent the needless loss of life, that families up and down the country are suffering today."
"The main aim must be to reduce deaths and serious injuries but it is also true that a dramatic reduction in accidents would do a lot to alleviate the pressure on insurance premiums for young drivers," Dalton said.
"This will be even more important given the recent move by Government to set the rate for major compensation payments in a way which is likely to increase motor insurance costs, particularly for those younger motorists," he added.
Subscribers read more
What effect will the Ogden Discount Rate increase have on premiums?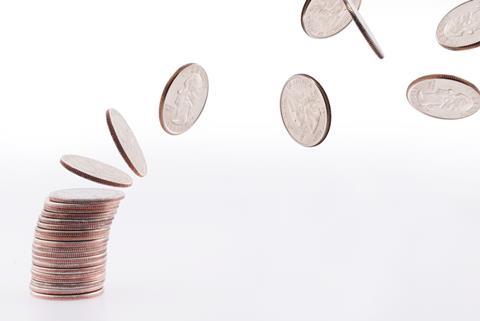 https://www.insurancetimes.co.uk/news/construction-firm-enters-liquidation-as-insurer-pulls-cover/1430921.article