The insurer's property and casualty business also experienced a 75% decline in business operating profit, however gross written premium for this division grew by 11% year-on-year
Zurich UK has reported a 73% drop in its business operating profit, recording £111m for the 12 months to 31 December 2020 compared to £413m for the same period in 2019.
The insurer, which published its 2020 year-end results today, attributed this decline to the effects of the Covid-19 pandemic.
Regarding its property and casualty business specifically, Zurich UK's business operating profit fell by 75%, from £271m in 2019 to £68m last year.
Despite this, gross written premium (GWP) for property and casualty improved by 11% to £2,742m, compared to £2,480m in 2019. Meanwhile, Zurich UK's combined operating ratio for this line of business was recorded as 97.8% - a 6.8% increase from 2019's 91% figure.
The firm believes its GWP increase is due to "rate and retention increases across both the commercial and retail businesses, alongside actions taken to address loss ratios, improve profitability and enhance the customer experience.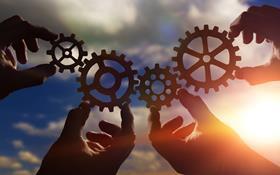 "Other factors that benefitted the overall P&C result include significant prior-year reserve development and benign weather."
Commercial retention rates were also high, Zurich UK said, at 89%.
Covid-19 impact
Zurich UK added that its results suffered "a material earnings impact" because of the coronavirus pandemic.
Mainly, this was because of "claims for personal travel, school trips, event cancellation and business interruption", it explained.
Commenting on the results, Tim Bailey, chief executive of Zurich UK, said: "2020 was a year like no other. Although full-year profits are significantly impacted by the pandemic, our underlying business has performed strongly.
"We achieved growth in our top line and an increase in underlying profits and efficiency – highlighting the strength and resilience of our business.
"Throughout a tough year, our employees have shown exceptional commitment and I thank them all for their focus and determination. In an environment that remains highly challenging, I am confident we are well-placed for the future."
On P&C, Bailey added: "Excluding the effects of Covid-19, all our key indicators are green.
"Despite the unprecedented challenges of Covid-19, our P&C business performed strongly, with solid underlying improvements in profits and efficiency.
"The strategic choices we made in recent years, including becoming a more digital, customer-centric business, are paying off with double-digit top line growth and high rates of customer satisfaction and retention.
"Our P&C result has also benefitted from further improvements in the quality and mix of business we underwrite."