The insurer's former chief executive of commercial insurance is leaving the business to pursue other opportunities
Zurich Insurance Group has promoted its current group chief underwriting officer Sierra Signorelli to chief executive of commercial insurance with immediate effect.
Signorelli will also join the firm's executive committee, subject to regulatory approval.
Signorelli started at Zurich in July 2017; during the course of her tenure, she has transformed the underwriting function to strengthen its resilience and ensured delivery of differentiated services and solutions to customers.
She has previously held senior leadership positions in the United States, Asia and Switzerland.
Speaking on the appointment, Mario Greco, group chief executive, said: "Sierra has extensive experience and knowledge of the insurance industry and is a proven and passionate people leader.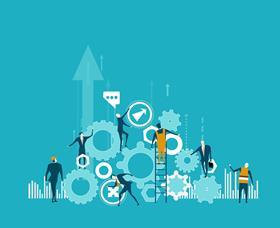 "Her broad skill set, her deep understanding of our business and culture and her strong customer focus make Sierra the perfect fit for this role.
"I am confident Sierra will continue to successfully advance our commercial insurance capabilities and ensure the continued success of the business."
Succession
Signorelli is succeeding James Shea, who has decided to leave Zurich to pursue opportunities outside the business.
Shea joined Zurich in September 2016, when the group combined its corporate and commercial businesses into a single global business unit.
Shea's leadership brought a focus on underwriting discipline, as well as an investment in skills, tools and capabilities to ensure success through the insurance cycles, Zurich said.
Greco added: "I want to thank Jim for his dedication to Zurich and excellent contributions to our business.
"He has repositioned commercial Insurance to achieve sustained profitability and to meet our large corporate customers' evolving and complex needs. I wish Jim all the success for his future endeavours."
Zurich will confirm its new group chief underwriting officer to succeed Signorelli in due course.