SSP Customer and Marketing Director Adrian Coupland speaks to Insurance Times about the developments at SSP in the past year, business interruption, AI, machine learning software and supporting brokers on their digital journey.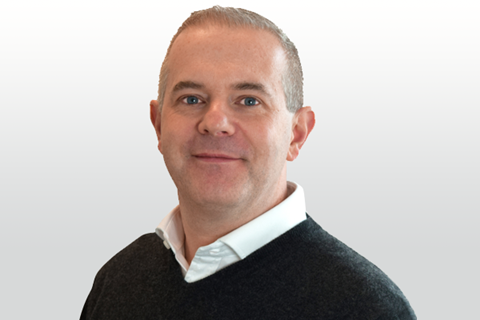 A year has passed since the 2017 Insurance Times Etrading report, what changes have taken place at SSP since then?
In the last year, SSP has made a number of changes to how we work with our brokers, based on the comprehensive review we had already undertaken. We have continued to engage with our broking customers through a series of workshops, to see how we can refine the experience for insurers, brokers and their customers alike.
We have also brought new insurer partners on board to broaden out the commercial and personal lines product range offered to our brokers, both in terms of the number of quotes provided and the types of risks that can be written.
Building more products and service on our systems remains a key focus for 2018. We have bolstered our commercial lines team with the appointment of a new Relationship Manager with over 30 years' industry experience. He will be working with insurers to highlight where a lot of specialist risks are not being quoted for. Having insurers quoting for this niche business will increase the range of products available, so our brokers can write profitable business they would otherwise have had to turn away.
While this enables our brokers to enter new markets, there are also benefits for our insurer partners. As SSP works with commercial lines brokers of all sizes, 50% of its broker base has a GWP of less than £5m. This means insurers can drive profitable growth through access to the more valuable, stickier business of smaller brokers – who trade significant untapped commercial GWP each year.
Broker feedback is a big part of the Insurance Times Etrading report, how has broker feedback shaped developments at SSP? (can you provide an example)
We are committed to really knowing and understanding our broking customers, so they can get the best out of their SSP solution. This will enable them to run better businesses and drive greater efficiencies through using more of the functionality available, more effectively.
SSP has taken on board the feedback from our broking community regarding how they use the application, such as how the screens flow. We have made relevant modifications and enhancements in response to the comments received, and will continue to do so.It is imperative that we keep listening to our customers. As in 2017, we are engaging with our brokers through regular workshops, and their input plays a key part in shaping our solutions.
Major steps were taken after brokers suffered from sporadic periods of business interruption, how have brokers responded to the steps taken by SSP?
Delivering on our commitments to our brokers is very clearly at the heart of SSP, so we can support them in delivering the best outcomes for their businesses. We won't rest until every customer is happy with every aspect of our service, every day.
While there is still more for us to do to meet the high standards of service we have prided ourselves on for the last 25 years, we made progress in enhancing our infrastructure and operational management processes in 2017.
All of our brokers are now hosted on our new state-of-the-art data centre, and we successfully completed and passed last year's BIBA Broker Supplier Resilience Assessment visit. The results of the BIBA assessment provide confirmation of resilience that brokers can use when deciding whether to extend their existing relationship. Of the brokers whose contracts have been due for renewal this financial year, 82% have decided to stay with SSP, and more are renewing each day.
How is SSP working with machine learning software to enhance the broking experience?
SSP is working with a number of organisations to enhance the experience of our brokers and their customers through machine learning. We are evaluating a number of technologies to support our business. One of the key considerations for these technologies is the actual learning dynamic. Learning requires effective feedback loops, so the hypothesis we are looking to deliver can be tested and learnt.
For example, using machine learning to support SSP Verify, our pre-inception counter-fraud tool, would require feedback on proven fraudulent applications. We are investigating the provision of these feedback loops to enrich the solution, and so deliver an enhanced experience for all our customers.
Artificial Intelligence is transforming many aspects of the insurance cycle, which area of the cycle are you seeing the biggest impact thus far?
It is still very early days in the implementation of artificial intelligence (AI) within the insurance cycle, so it is difficult to say where it has had the biggest impact. Clearly we are starting to see AI replace call centre interactions through the adoption of chatbots, as well as its use in fraud investigations, claims processing, and rating and pricing for a few risk classes and products.
SSP has already invested in integrating Amazon Alexa to support interactions between customers and their broker or insurer. After all, why would consumers want to pick up the phone or log into a website, when they could just ask Alexa when their house insurance was due for renewal?
Widespread adoption is a little way off yet. As many brokers and insurers move to digital first platforms, this will accelerate the usage of these new technologies and move AI into the mainstream.
SSP have announced many insurers adopting the live chat service, what do you think will be the next innovative communication solution to be adopted by all insurers?
While SSP has announced many insurers who have adopted the live chat service, I believe the focus should be on fully embracing and developing the use of live chat across all lines of business and all insurers. E-trading has been the norm in personal lines for a number of years now, so the next logical step would be to extend live chat to when this business is placed via software house platforms.
Live chat is a very efficient channel for brokers to get the instant trading support they need to continue placing business, which is particularly pertinent in the intensely competitive personal lines market. As more insurers get involved, the time and efficiency savings for brokers will become ever greater. This frees brokers to do what they do best – delivering bespoke advice – as well as enabling them to provide the speedy service time-poor consumers are increasingly demanding.
What has been the biggest challenge for SSP in supporting brokers on their digital journey?
There has not been a biggest challenge for SSP per se. Our complete solution for the digital era has already been adopted by a leading broker. With the first two phases having been implemented, the broker has described the results SSP has helped it deliver so far as stunning, as well as highlighting SSP's depth of knowledge of the broking sector.
One of the biggest challenges I saw as a broker still applies today – the level of interaction between brokers and their customers.
Insurance is, unfortunately, still often perceived as an unexciting product, so we are in a place where the level of interaction remains low. That's why SSP is passionate about making it as easy as possible for brokers to thrive, and our complete digital solution allows customers to engage with their insurance provider in a way that is simple and convenient for them.
The Insurance Times Etrading report is out now to order:
Discover how over 740 brokers view each stage of etrading on the leading insurer platforms and software houses in UKGI.
Gain valuable insight into product demand, barriers and support brokers desire to trade more policies.
Discover how brokers rate their chosen route of trading in areas such as security, navigation, products, referrals and more!
Learn what brokers really need from insurers and software houses to compete in an evolving industry.
Determine your strategic plan by learning from brokers feedback in 10 key etrading subject areas.
Register your interest here - https://www.surveymonkey.co.uk/r/EtradeInfo
or alternatively contact Jack Thomson on 0207-618-3433 or at jack.thomson@insurancetimes.co.uk