Editor Katie Scott discusses how inflation has impacted insurers' 2022 half-year results
Over the last two months, insurers operating in the UK general insurance market have been revealing their 2022 half-year financial results.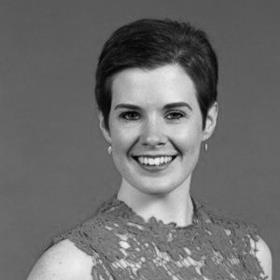 One thread that has irrevocably created a shared challenge for insurers is inflation.
The Office for National Statistics reported in August 2022 that the Consumer Prices Index had risen by 10.1% in the 12 months to July 2022 – this is the first time this value has breached 10% in 40 years.
The impact of this increase on insurers has been evident. Motor insurance darling Admiral, for example, was forced to implement rate increases to counteract inflation – at the end of the first six months of this year, its combined operating ratio (COR) had worsened by 22% compared to 2021 and its UK insurance business saw profits down 41% year-on-year.
Sabre Insurance Group's COR also worsened, moving from 74.4% for 2021's H1 to now stand at 98.9%.
Geoff Carter, chief executive of Sabre Insurance, attributed this COR increase to "historic highs" in UK inflation.
Inflation is not an issue that can be brushed under the carpet. Allianz Holdings' chief executive Colm Holmes told me: "We do anticipate the need for an acceleration of rate in the second half of the year and I [will] be closely watching that to ensure that it is sufficient for what's required."
Holmes said inflation had a "smallish impact" on Allianz's COR for H1 2022.
Aviva, meanwhile, has been preparing for the potential pricing ramifications caused by inflation since November last year, according to chief executive Amanda Blanc.
She told journalists that inflation has driven price increases of "around 12%, 12.5%" in the UK and Canada this year.
Beazley is also keeping its finger on the pulse of inflation. Sally Lake, Beazley's chief finance officer, said: "[Inflation] isn't a new thing to us – our reserving processes always allow for social and economic inflation, which affects different parts of our book at different times.
"At the beginning of last year, we added a load for excess economic inflation following the effects of the pandemic."
With inflation already drastically denting some insurers' bottom lines, proactive mitigation measures must be ramped up in order to prevent further chunky losses at year-end. However, the impact of these measures on customers battling the cost of living crisis must not be forgotten either.
Insurers are having to tread a fine financial line.